Indonesia

Português

Tiếng Việt

ไทย

العربية

हिन्दी

简体中文

Nederlands

Français

Deutsch

हिन्दी

Italiano

한국어

Melayu

Norsk bokmål

Русский

Español

Svenska

Tamil

Türkçe

Zulu
Professional traders always have a different trading mindset from amateur ones. The main differences are opinion and psychology. So how do we get this mindset in IQ Option. Today's article will help you shape that.
Register IQ Option and Get Free $10,000 Risk warning: Your capital might be at risk.
Don't worry too much about news and trading fundamentals
One of the first steps to think like a pro is to remove the complexity of the indicators from your chart. This is a trait that almost every amateur trader has.
Too many indicators will make the trading process more complicated than necessary. You would be confused when making your investment decisions.
Also don't spend too much time on news and fundamental analysis although they are indeed the factors that lead to price movement. However, compared to focusing on reading the news and worrying about it, it is more effective to focus on learning how to read the price action.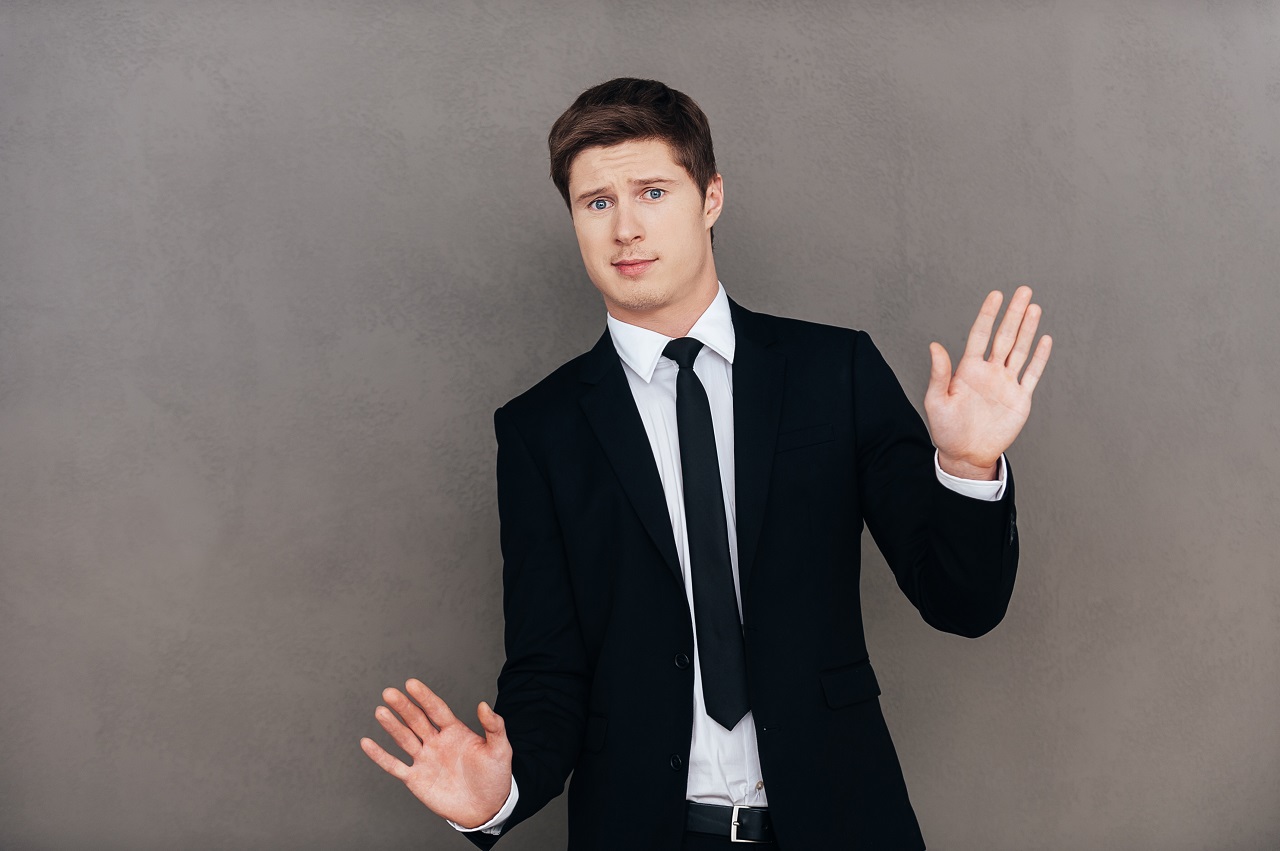 Most professional traders usually use very simple technical strategies and don't worry about news events. Because they understand that any news will be reflected in the price action.
So if you want to start thinking like a professional trader, spend more time learning how to read price action and worry less about financial news.
Trading mindset that beginners should avoid
The truth is that most amateur traders often make the 2 following mistakes.
The first is that they often do not know how to manage capital safely. Professional traders can control their emotions at will and ensure that they manage their capital wisely.
Secondly, beginners often trade on emotions. They often prefer the low time frame because it has constant trading signals. This makes them trade a lot and jump straight into the psychological trap of the market. Professional traders often choose a higher trading time frame and wait patiently for a good signal to enter a trade. They adhere to their own set of principles.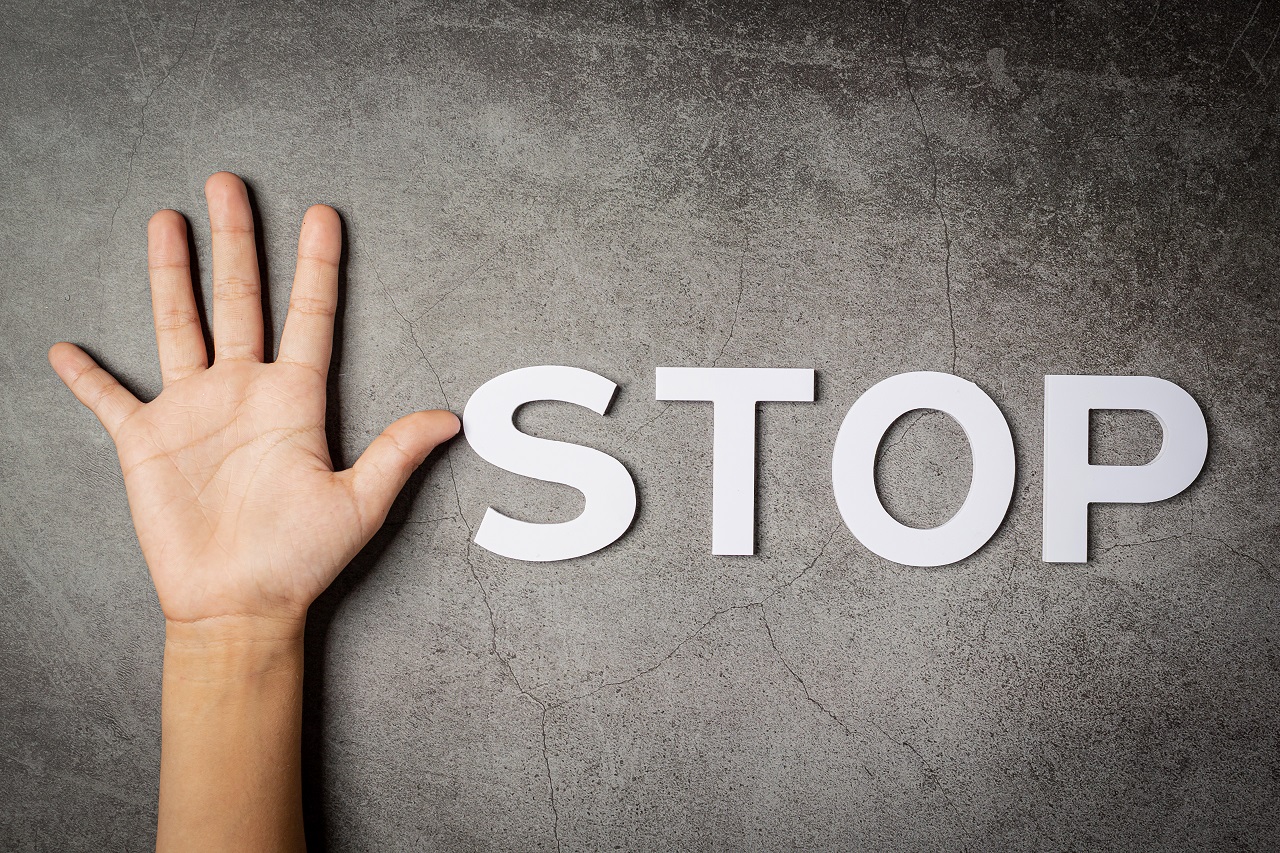 The most useful trading mindset – Master a single strategy
Before you can develop a trading plan and habits, you need to master an effective trading strategy.
Once understanding a strategy deeply, it will help you trade comfortably. Trading habits and discipline will be effectively promoted. At the same time, patience is also trained. These are all factors to become a successful trader.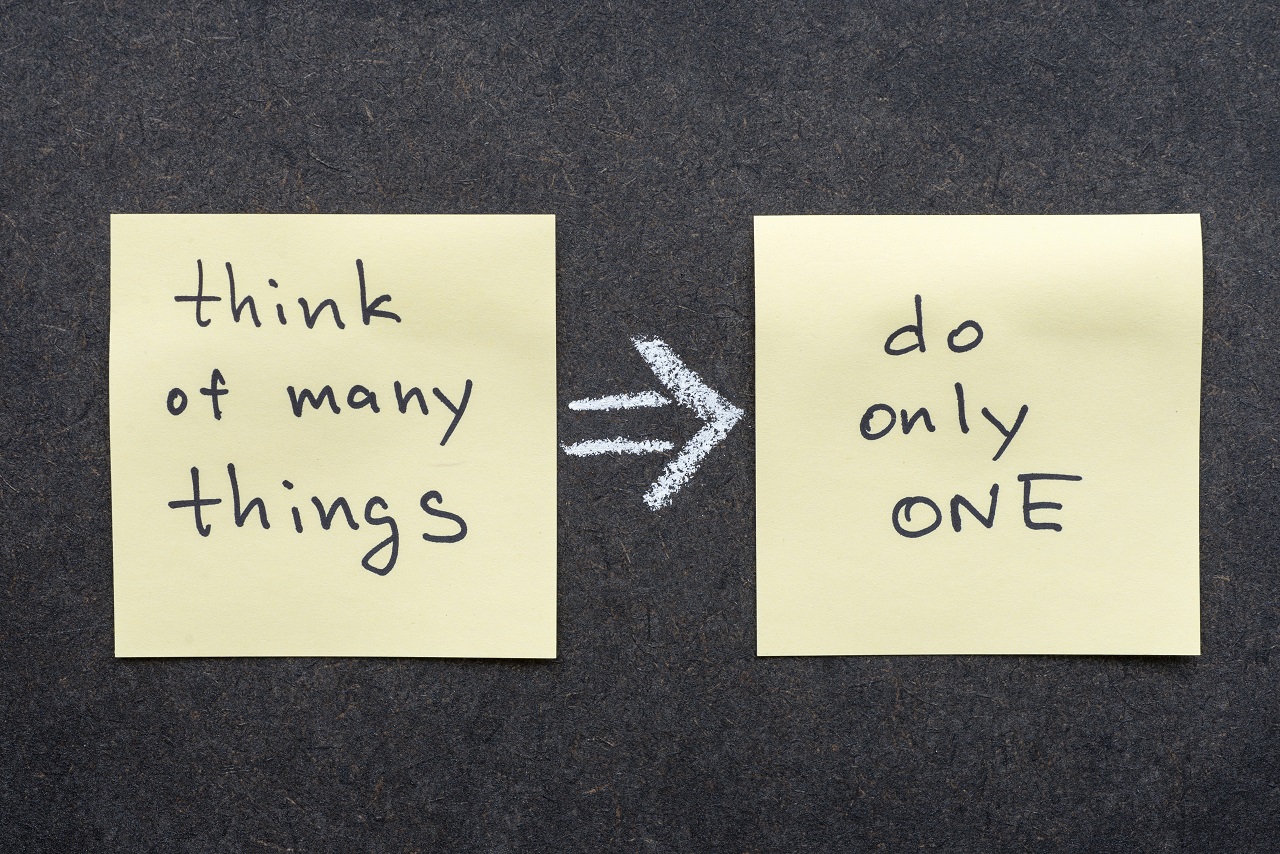 Developing the proper trading mindset takes time. It is like a garden that needs constant care every day. If you stop caring, it will become withered and barren.
So to have the above thoughts, you always need to cultivate and build every day so that it'll become a part of your personality. If you can do it that way, becoming a professional trader will be a lot easier.
Review the trading strategy combining RSI indicator and 2 MA lines
Use 1-minute Japanese candlestick chart
Open 5-minute orders.
Manage capital balancely.
Currency pair: EUR/USD.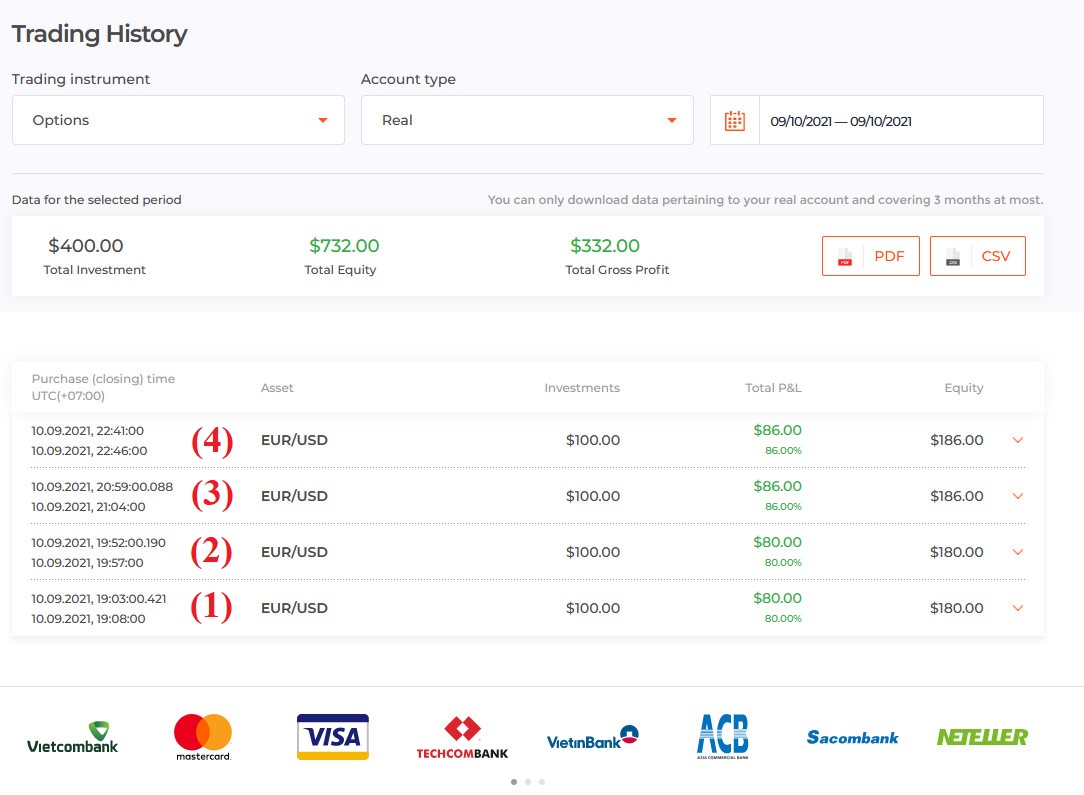 Order 1: The price bounced back. RSI indicator crossed the 70 (overbought) + the EMA (blue) crossed the SMA (red) from above. Opened a HIGHER order with 5-minute expiration time.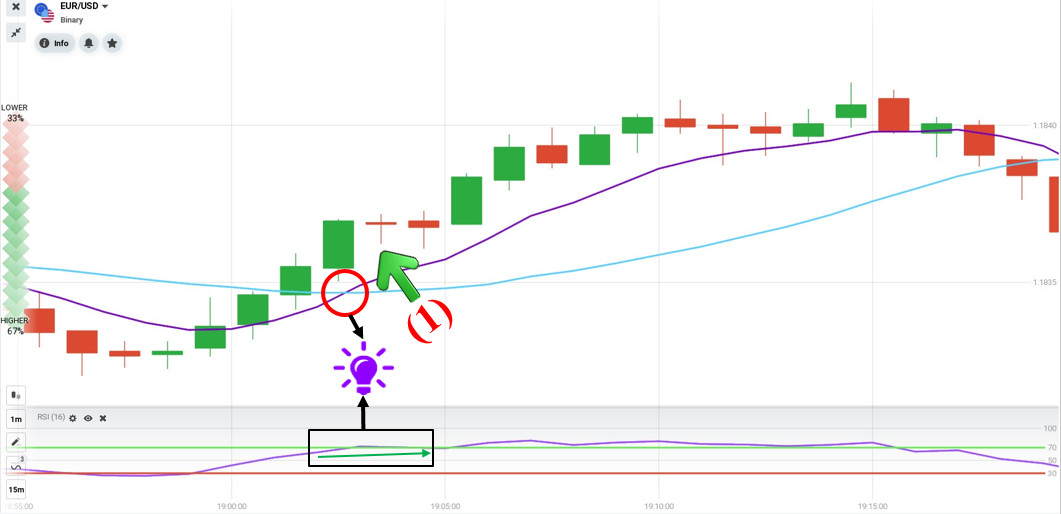 Order 2: The price dropped sharply, causing the RSI to penetrate the 30 (oversold) from above. At the same time, the EMA crossed the SMA from above. There were enough conditions to open a LOWER order immediately.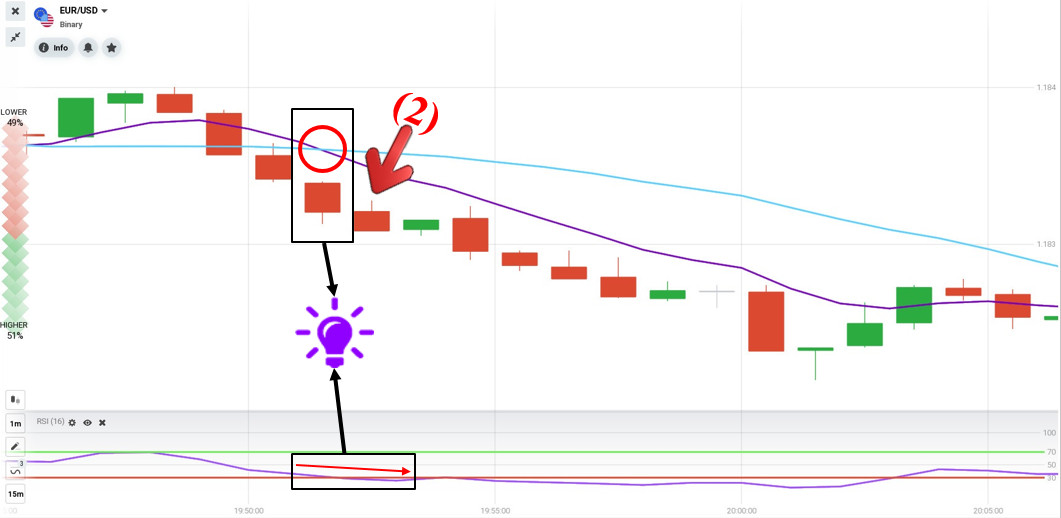 Order 3: There was a strong uptrend when many long green candlesticks appeared in a row. And the RSI has crossed the 70 from below. The EMA also crossed the SMA from below. It was safe to open a HIGHER order.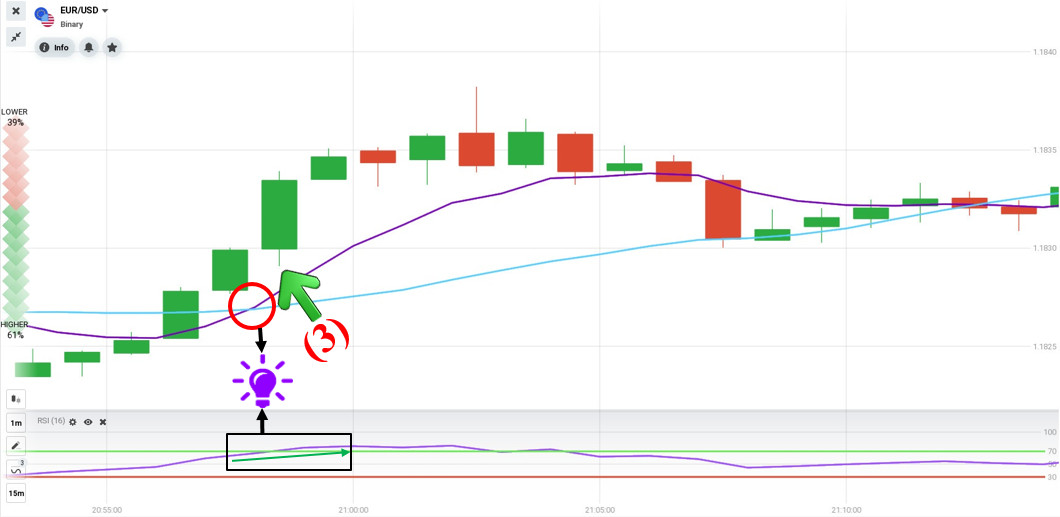 Order 4: The RSI cut the 30 from above and the EMA also crossed the SMA from above. Opened a LOWER order confidently when the price chart has appeared those 2 signals.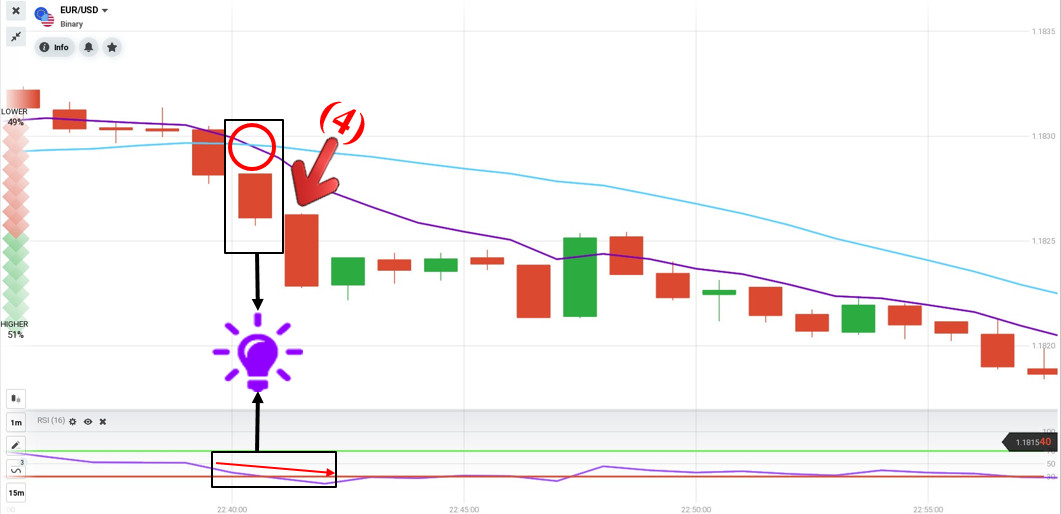 After 4 orders, I completed my trading day and shut down the computer. To be a pro trader, you should always remind yourself the sentence "Don't be too greedy". Avoid following the footsteps of traders who lose all the money and profits because of their bottomless greed.
Conclusion
In this world, nothing comes naturally (even disasters). To get what you want, you have to work hard to get it. If you want to be a professional trader, think and act like them.
All roads lead to Rome. Every strategy can bring you profits when trading in IQ Option. What you need is hard work and patience to train a strategy to become your trump card.
Do it on a Demo account to avoid wasting money when you have not mastered it. Wish you soon success on your way to become a professional trader.
Register IQ Option and Get Free $10,000 Risk warning: Your capital might be at risk.

Indonesia

Português

Tiếng Việt

ไทย

العربية

हिन्दी

简体中文

Nederlands

Français

Deutsch

हिन्दी

Italiano

한국어

Melayu

Norsk bokmål

Русский

Español

Svenska

Tamil

Türkçe

Zulu