Indonesia

Português

Tiếng Việt

ไทย

العربية

हिन्दी

简体中文

Nederlands

Français

Deutsch

हिन्दी

한국어

Melayu

Norsk bokmål

Русский

Español

Svenska

Tamil

Türkçe

Zulu
You may not know that trading is a very magical world. All the way to success will be shown in front of you when you just change a few parameters of the technical indicator to suit your trading style. Let me introduce such a typical strategy that you can make a profit with short trades on the Heiken Ashi chart in IQ Option with just a few small settings for the Stochastic indicator.
Register IQ Option and Get Free $10,000 Risk warning: Your capital might be at risk.
Short trading strategy using Stochastic on Heiken Ashi chart
Please note that this is an extremely short strategy suitable for those who love adventure. Because we look at the 1-minute frame candlestick chart and the maximum trading time is 3 minutes. It favors short reversals when the price enters the overbought or oversold zone of the Stochastic. Besides, the Heiken Ashi candle chart also helps us to know that the market has gradually reached the end of the trend, where the possibility of a reversal is most likely to happen. Now let's get into the strategy setting
First, go to Indicators -> Momentum -> Stochastic Oscillator.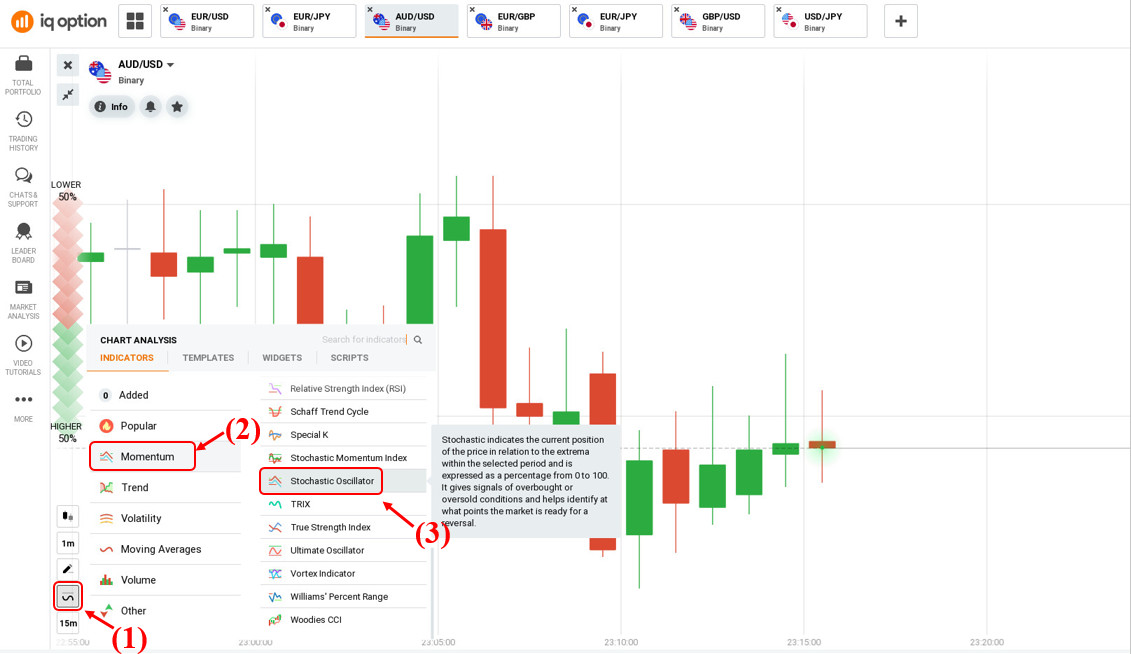 Then set the parameters as follows:
Period K is 21
Smoothing is 8
Period D is 8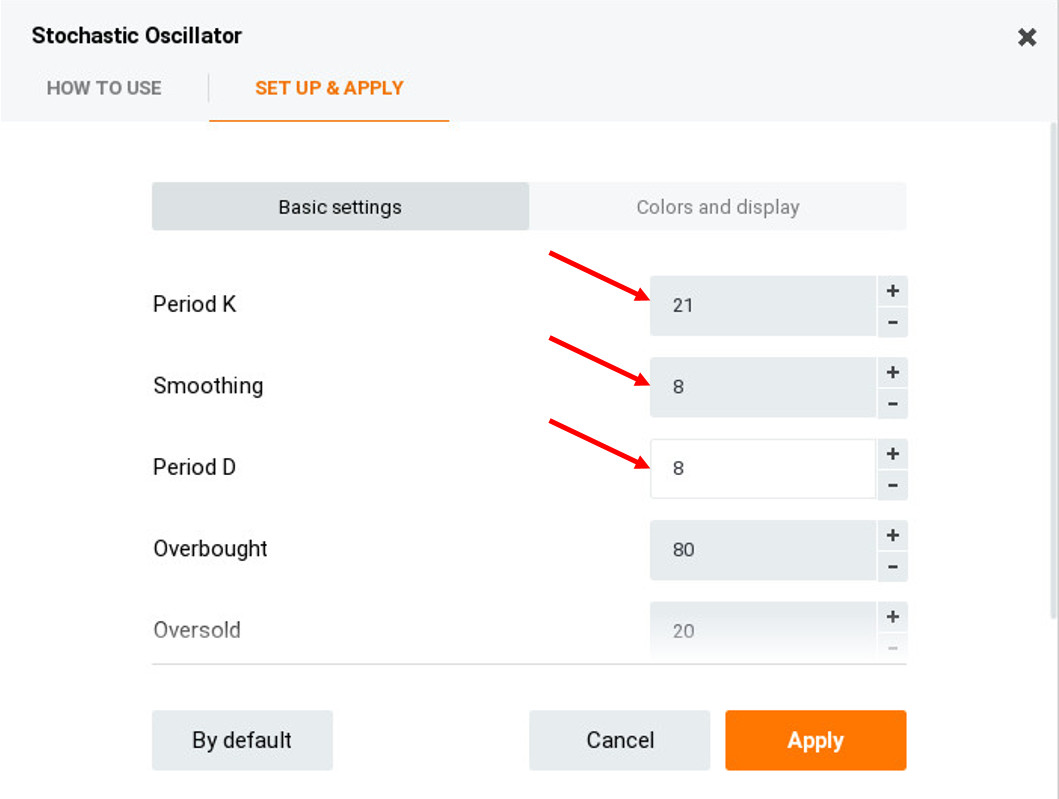 Finally, choose the Heiken Ashi chart and we get the screen below.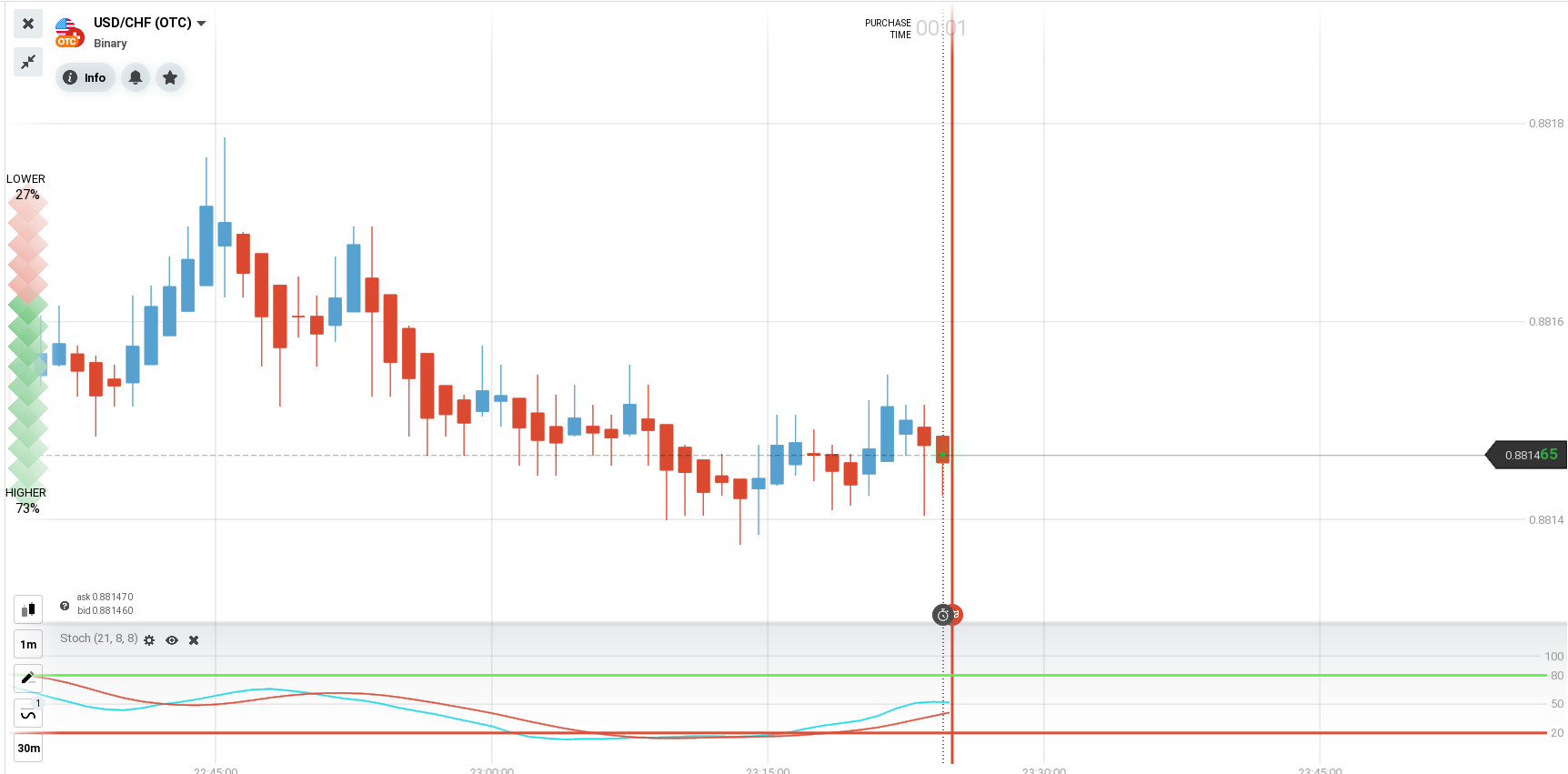 Rules of trading with Stochastic on Heiken Ashi chart
To make trades with a high probability of success, we must have discipline and follow the strategy rules consistently. It will include the following 4 bullet points.
Time frame is 1 minute with Heiken Ashi candlestick
It is recommended to trade major currency pairs with high liquidity such as EUR/USD, AUD/USD, GBP/USD, etc.
Place orders only in European and American sessions
The signal of the overbought and oversold crossing of the Stochastic indicator is clear
Do not trade before and after 60 minutes when important news is released.
The rule to open a Higher order is that the Stochastic indicator crosses the 20 from below and moves upward. At the same time, the Heiken Ashi candle turns from red to green, signaling that the price is about to reverse.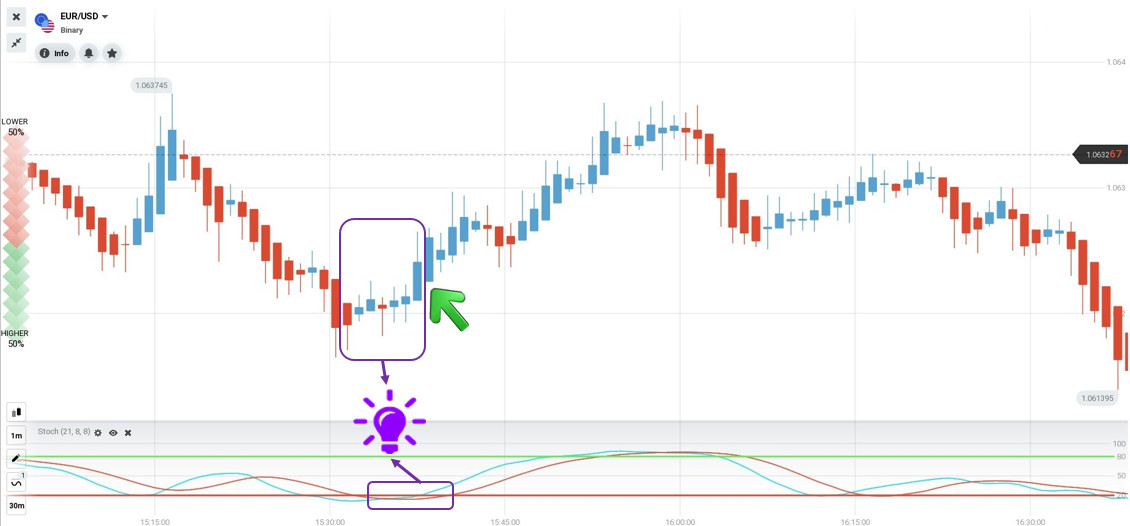 To open a Lower order, we must see that the Stochastic indicator crosses above the 80 and moves down. At the same time, the Heiken Ashi candlestick chart changes color from green to red, warning that the market is about to fall.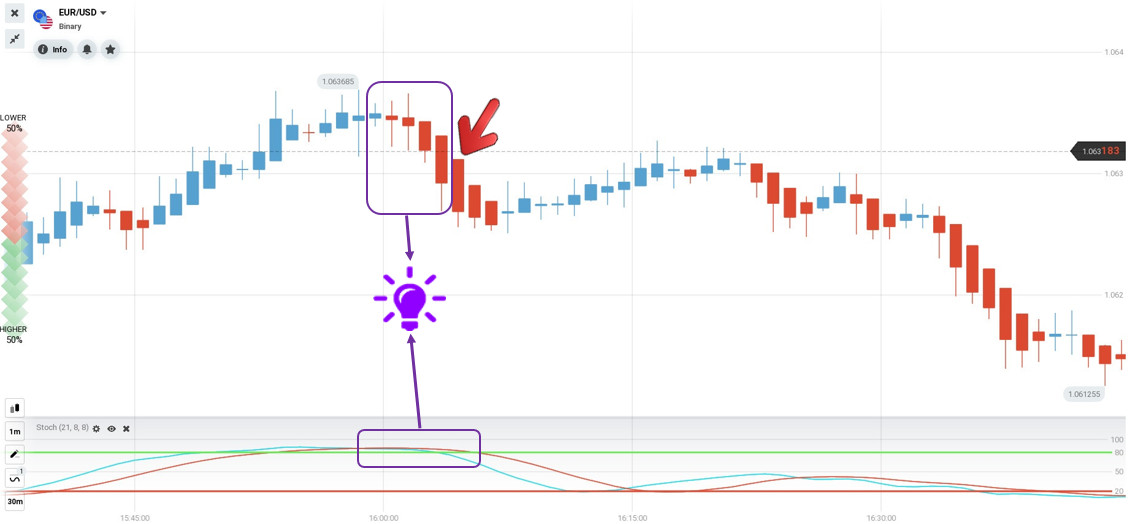 Conclusion
Everything is very clear and detailed just like that. If all the rules are satisfied, just confidently open the order. In case you are still scared, maybe you should continue on the IQ Option Demo account. Practice until you no longer hesitate when all entry conditions are met, like a pre-programmed machine that doesn't let emotions creep into your mind. Only then will you become a successful trader in the field of financial trading.
Register IQ Option and Get Free $10,000 Risk warning: Your capital might be at risk.

Indonesia

Português

Tiếng Việt

ไทย

العربية

हिन्दी

简体中文

Nederlands

Français

Deutsch

हिन्दी

한국어

Melayu

Norsk bokmål

Русский

Español

Svenska

Tamil

Türkçe

Zulu