Indonesia

Português

Tiếng Việt

ไทย

العربية

हिन्दी

简体中文

Nederlands

Français

Deutsch

हिन्दी

Italiano

한국어

Melayu

Norsk bokmål

Русский

Español

Svenska

Tamil

Türkçe

Zulu
We've gone through the basics of price action in previous articles. Today, I will practice trading with Price Action in IQ Option to see if this method works and review what I have learned. In Price Action, there are many different Japanese candlestick patterns that traders can use to trade. But the most popular one is the Pin Bar candlestick.
It is known to be one of the clear and effective reversal signals, giving attractive trading results if used correctly. So I only trade with the correct setup of Pin Bar candlestick. Now let's see my trading process on November 15.
Register IQ Option and Get Free $10,000 Risk warning: Your capital might be at risk.
Practicing Price Action on November 15 in IQ Option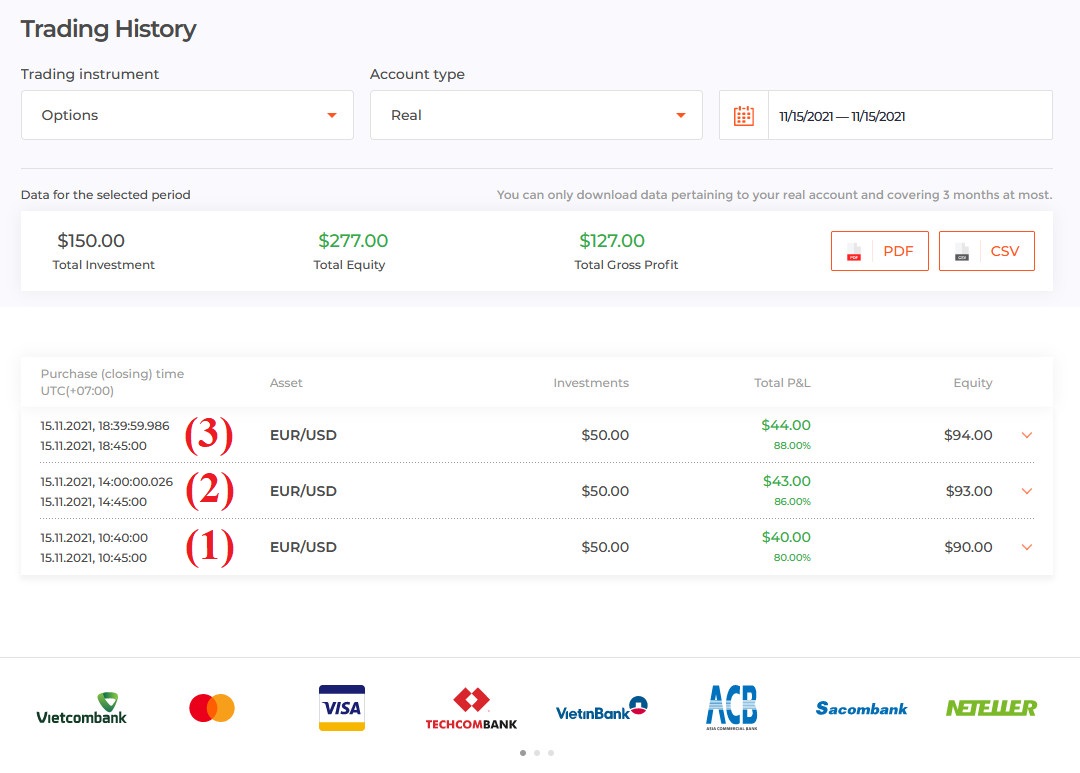 Order 1: Before, the market appeared a Bearish Pin Bar candlestick, showing that the price refused to increase. After the 2nd touch, the price still couldn't break through and formed a resistance zone. Opened a LOWER order as soon as the Bearish Pin Bar candle appeared at the resistance.
Order 2: The price touched the previous support level and bounced back. I continued to wait for more safe signals to enter the order. Immediately after that, a Bullish Pin Bar candle appeared with a lower wick longer than the low of the previous bullish candle. This proved that the sellers have failed to push the price lower. There was a high chance that the following candle would be a green one. So I opened a HIGHER order and won.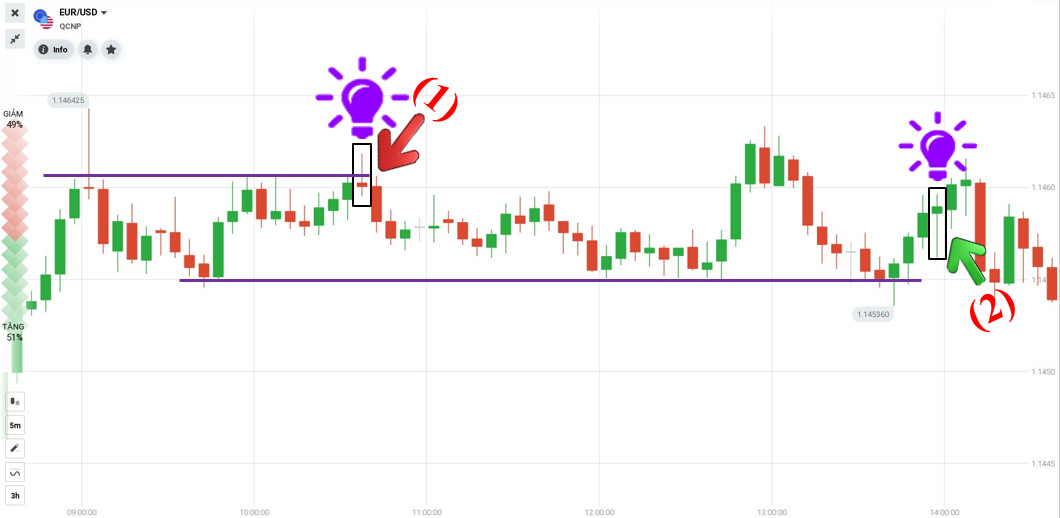 Order 3: Confidently open a HIGHER order when the price forms a Bullish Pin Bar candle with a lower beard covering the previous 2 candles. Enough to see how much pressure from buyers pushed the price up. I am very confident with this setup, so I entered the trade definitively when the Bullish Pin Bar candle closed.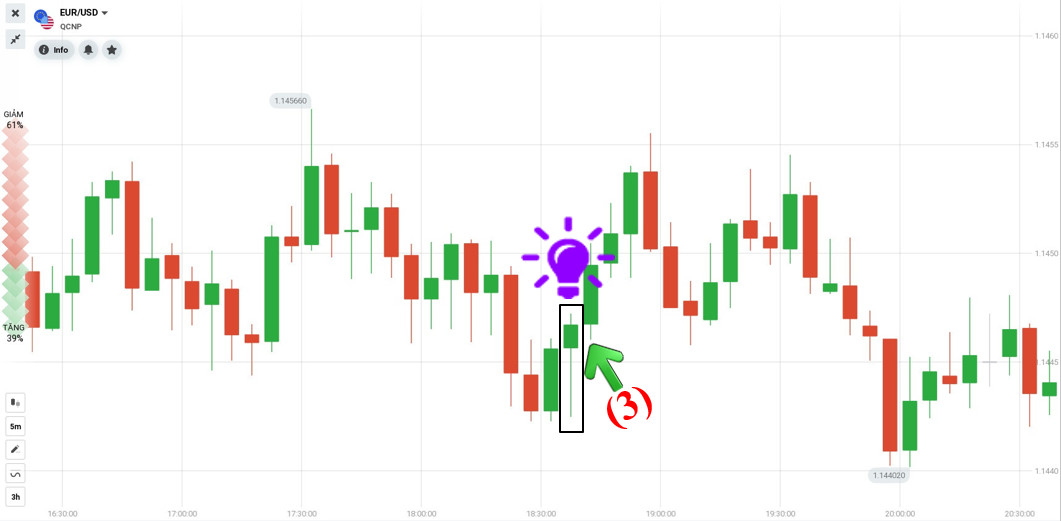 Things to know when practicing Price Action with Pin Bar
Here are some Price Action trading tips with Pin Bar candlesticks that you need to know. It will help you increase your chances of winning to the highest level.
Beginners should use Pin Bar in combination with an uptrend or downtrend. Because it is easy to apply and has a high accuracy rate.
The Pin Bar candlestick basically show a reversal in price. It is a very good tool for predicting short-term price trends. Sometimes in the long term, they often mark the top or bottom of the market.
Not every Pin Bar candlestick will give accurate trading signals. The most accurate signals appear when the market has a specific trend or when combined with support and resistance levels on the chart.
The longer the candle's tail, the more significant the price reversal is. Pin Bar pattern with longer tails have a higher reversal probability.
If you have any comments or questions, please leave a comment below. Good luck and happy trading everyone.
Register IQ Option and Get Free $10,000 Risk warning: Your capital might be at risk.

Indonesia

Português

Tiếng Việt

ไทย

العربية

हिन्दी

简体中文

Nederlands

Français

Deutsch

हिन्दी

Italiano

한국어

Melayu

Norsk bokmål

Русский

Español

Svenska

Tamil

Türkçe

Zulu