Indonesia

Português

Tiếng Việt

ไทย

العربية

हिन्दी

简体中文

Nederlands

Français

Deutsch

हिन्दी

Italiano

한국어

Melayu

Norsk bokmål

Русский

Español

Svenska

Tamil

Türkçe

Zulu
In previous posts, I showed you how to use the RSI and MA in analyzing market trends to open a HIGHER or LOWER order when trading IQ Option. However, using only one of these indicators will not achieve the best accuracy rate. So today, I will introduce a simple trading strategy that is highly effective when combining the RSI indicator with 2 MA that has been tested by professional traders.
Register IQ Option and Get Free $10,000 Risk warning: Your capital might be at risk.
Simple trading strategy when combining the necessary indicators
This strategy doesn't have a specific name. Because it is merely a combination of simple technical indicators of trend and momentum to make the most accurate decisions. After understanding the basic knowledge, you can apply it to the market and make profits easily.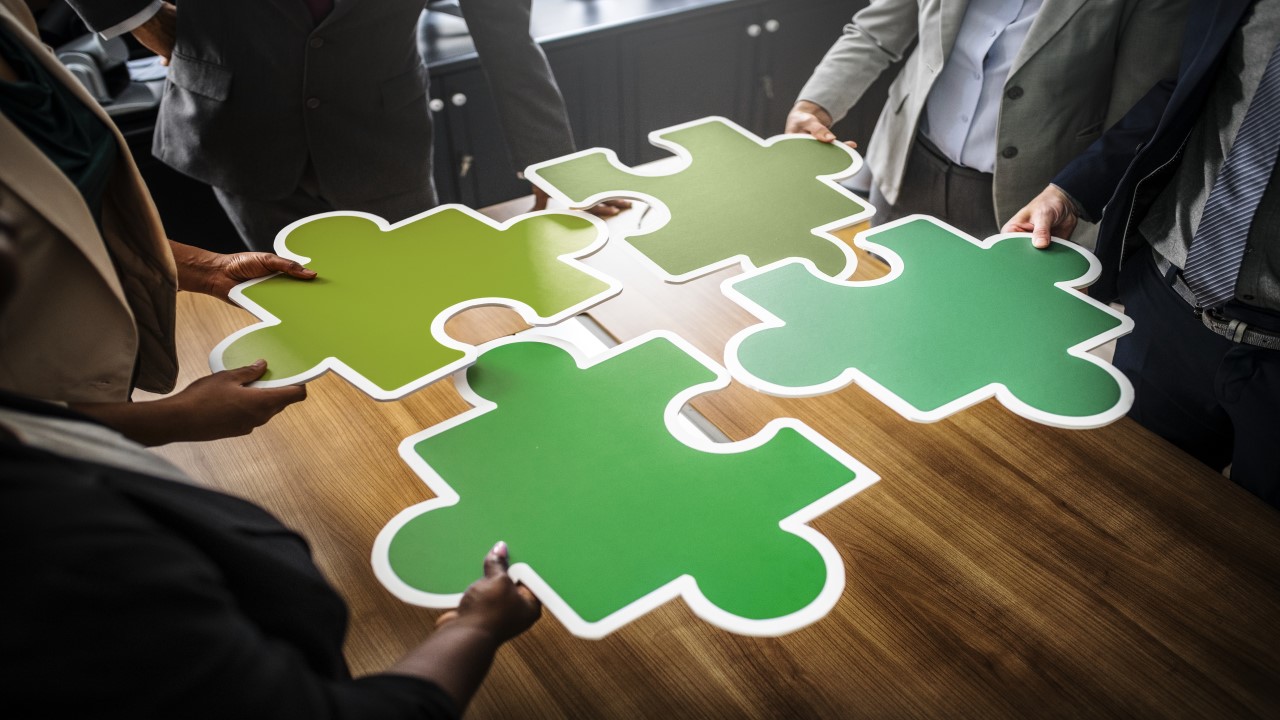 How to set up a trading strategy that combines the RSI indicator with 2 MA
First, we will set up the Relative Strength Index (RSI) indicator. Go to Indicators, then select Momentum and click on Relative Strength Index.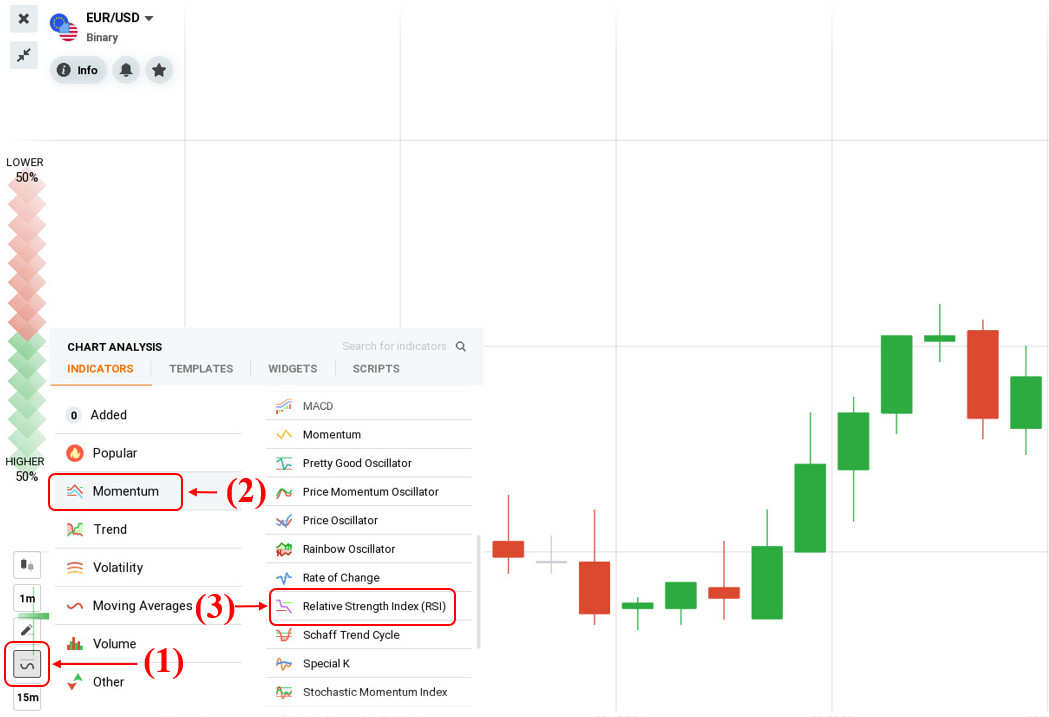 Set the Basic line – Period to 16 (default in IQ Option is 14).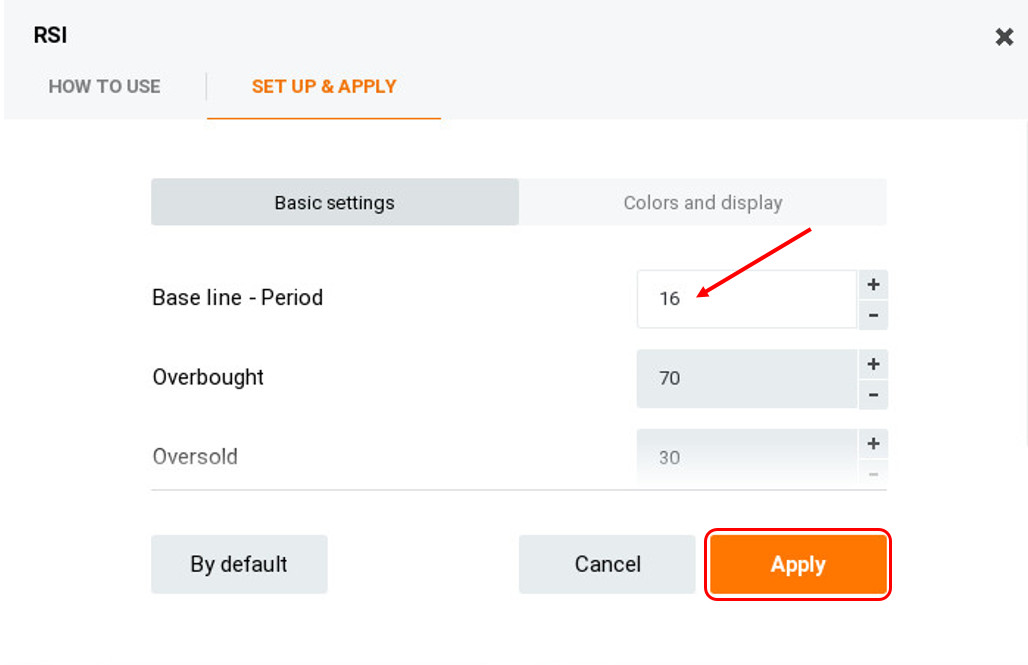 Now comes the part of adding 2 moving averages to the Japanese candlestick chart. Select Indicator, then click Moving Averages tab and continue to select Moving Average.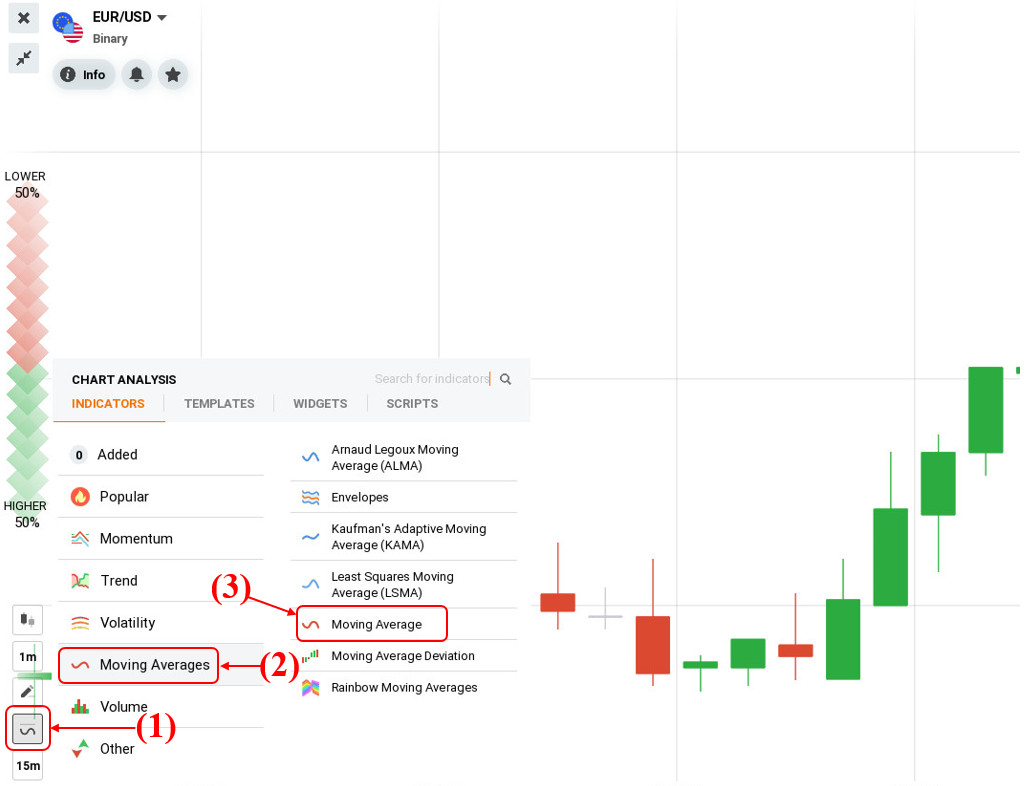 In the "Type" section, select the SMA. In the Period, adjust it to 18 as shown below.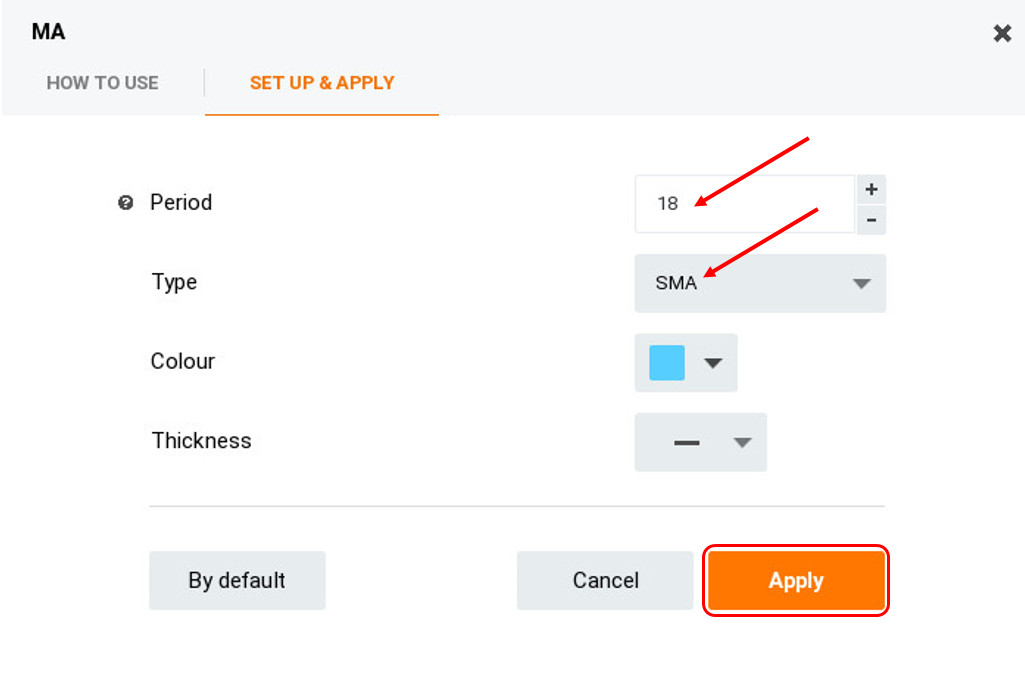 Similarly, in the "Type" section, select the EMA and adjust it to 7.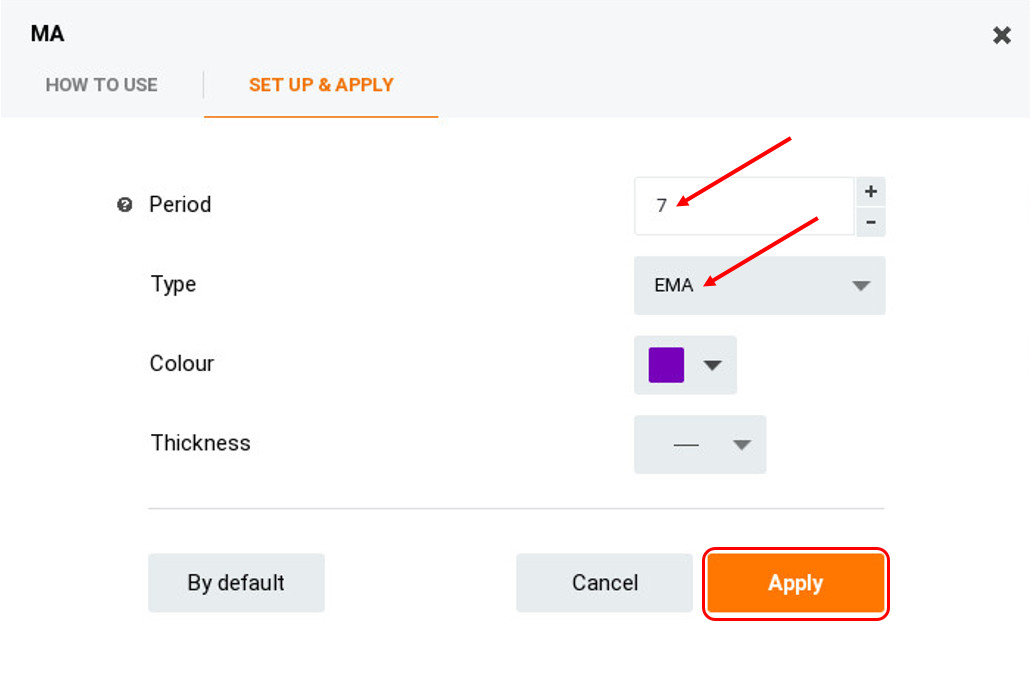 How to enter a trade with RSI indicator and 2 MA
To open a highly secure trade with the RSI indicator combining 2 MA, the following two conditions must be met:
Open a HIGHER order when the EMA (purple) cuts the SMA (blue) from below and the RSI crosses the 70 (overbought zone) from below.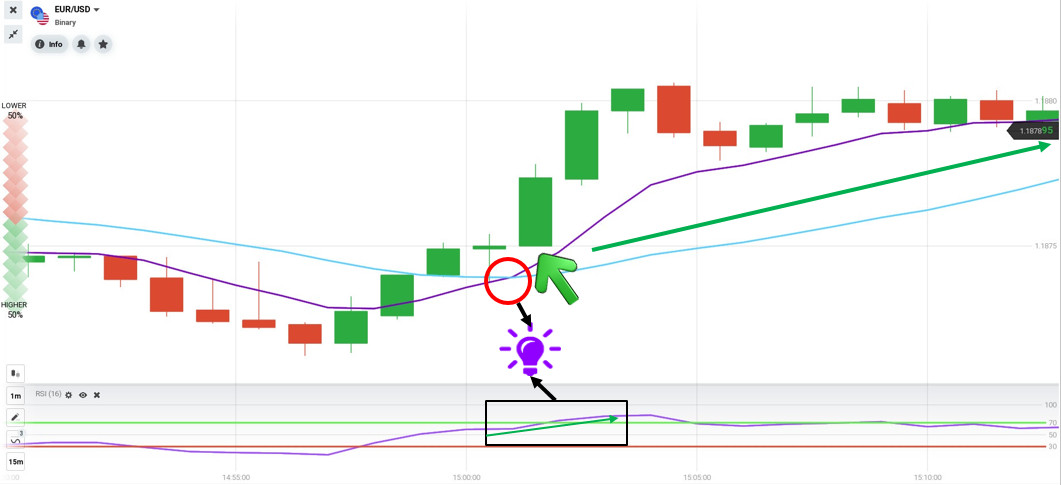 Open a LOWER order when the EMA cuts the SMA from above, and the RSI crosses the 30 (oversold zone) from above.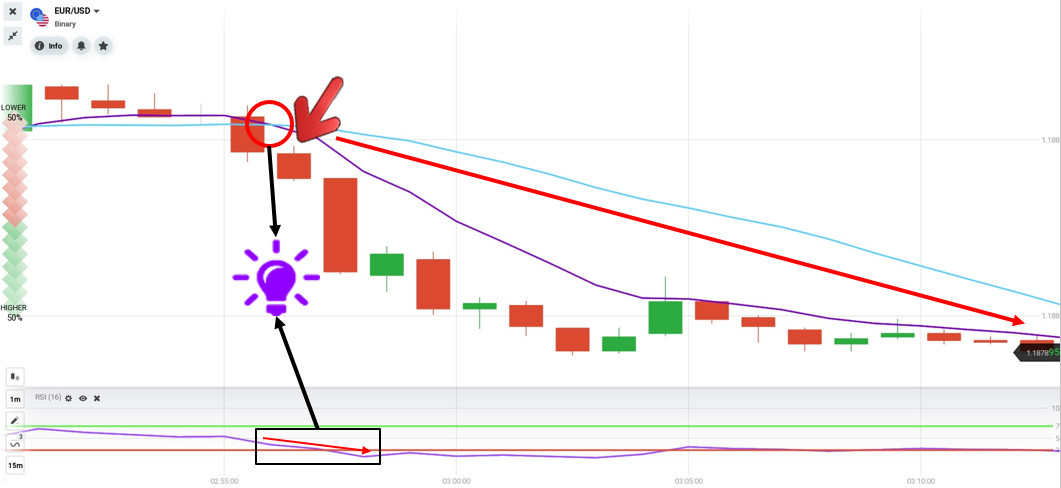 How to manage money effectively
Money management is the art of keeping and investing profitably on your initial funds by applying strict risk management. This is the most important part besides the trading psychology.
Money is the ultimate necessity to survive in the market. If you lose all your money, your journey ends there. But newbies often tend to ignore it and just focus on technical analysis.
So when using the trading strategy with the RSI indicator and 2 MA, to minimize risk as much as possible, you should refer to the Classic balanced capital management. That is, each order will have an equal amount of money.
For example, you have a capital of $100 for 5 trades per day. So you will open an order with an amount of $20.

If the strategy you use has a win rate of more than 60%, then you will get some profits for your pocket.
Conclusion
With this simple strategy plus a good capital management method, I believe you will get an effective trading tool in IQ Option. What you need to do first is to test it on a Demo account. When there are good results from 2 to 3 weeks, you can use it in real trading to seek profits.
Don't rush into the market after reading this article. Everything needs to be well prepared to create the premise for the correct decisions when trading.
Register IQ Option and Get Free $10,000 Risk warning: Your capital might be at risk.

Indonesia

Português

Tiếng Việt

ไทย

العربية

हिन्दी

简体中文

Nederlands

Français

Deutsch

हिन्दी

Italiano

한국어

Melayu

Norsk bokmål

Русский

Español

Svenska

Tamil

Türkçe

Zulu