In the circus, giant elephants step through a ring easily when their large heads are through. It reminds me of the saying that the old people used to use which is "a good beginning makes a good ending". The same goes for IQ Option trading.
If it is always applicable to real life, then surely everything would come to me very smoothly in 2021 because I have had a winning order that brought in $866 at the beginning of the year in IQ Option. The success or not is unknown, but in the short term, the start-up is very smooth.
IQ Option trading in the first week of 2021
When thinking about the layout order, I was very confused. Would I be too shameless if I show off my new year's fortune right after the opening? In the end, I decided to just put it here so that readers can see how happy I was to make money in the early trading days of 2021.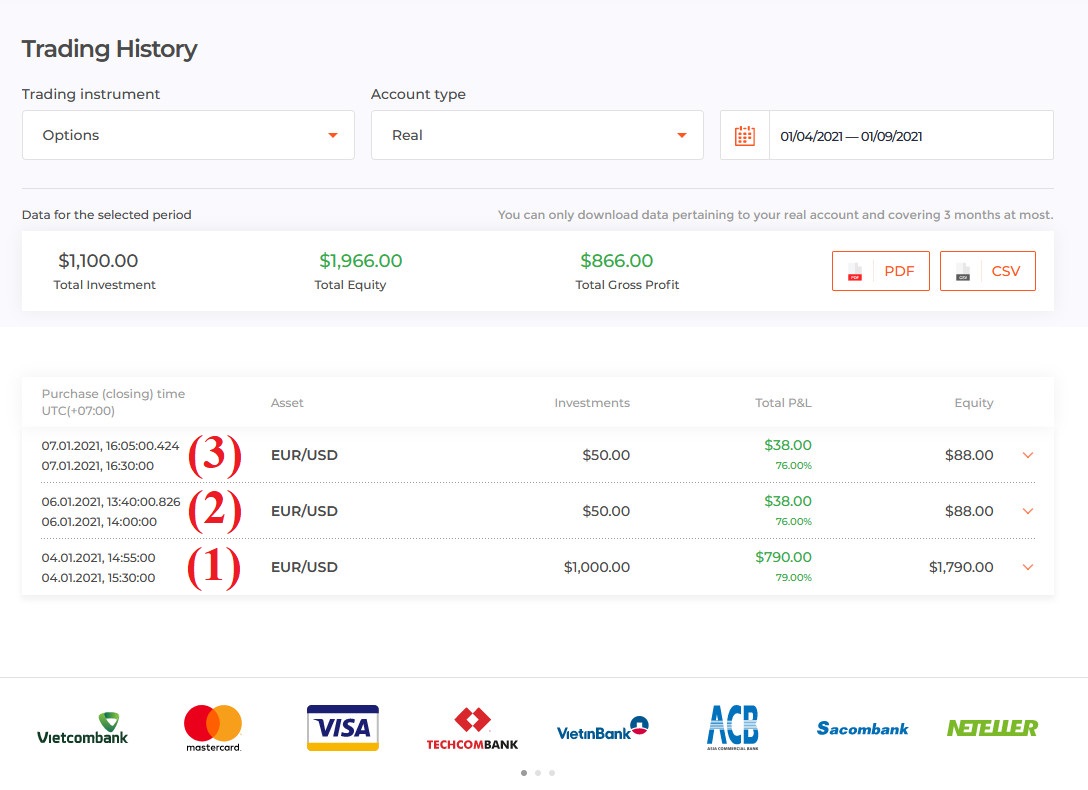 An order of $1000: At the EUR/USD asset pair on January 4, 2021. The price broke out of the sideways zone forming an uptrend. Opened a HIGHER order when the price retested and closed the candlestick at the just-passed resistance zone with the expiration time of 35 minutes and the investment amount of $1000.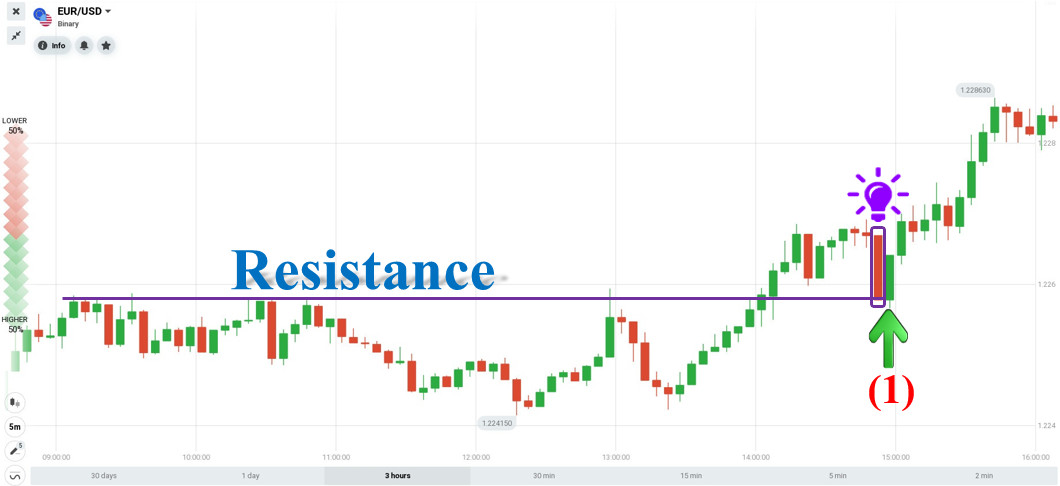 I also want to reiterate that I am an absolute follower of the T.L.S trading strategy. This is my only trading strategy to make money in IQ Option. You can refer to the T.L.S series for more details and use it to make a profit.
What you must have if you want to make money in IQ Option trading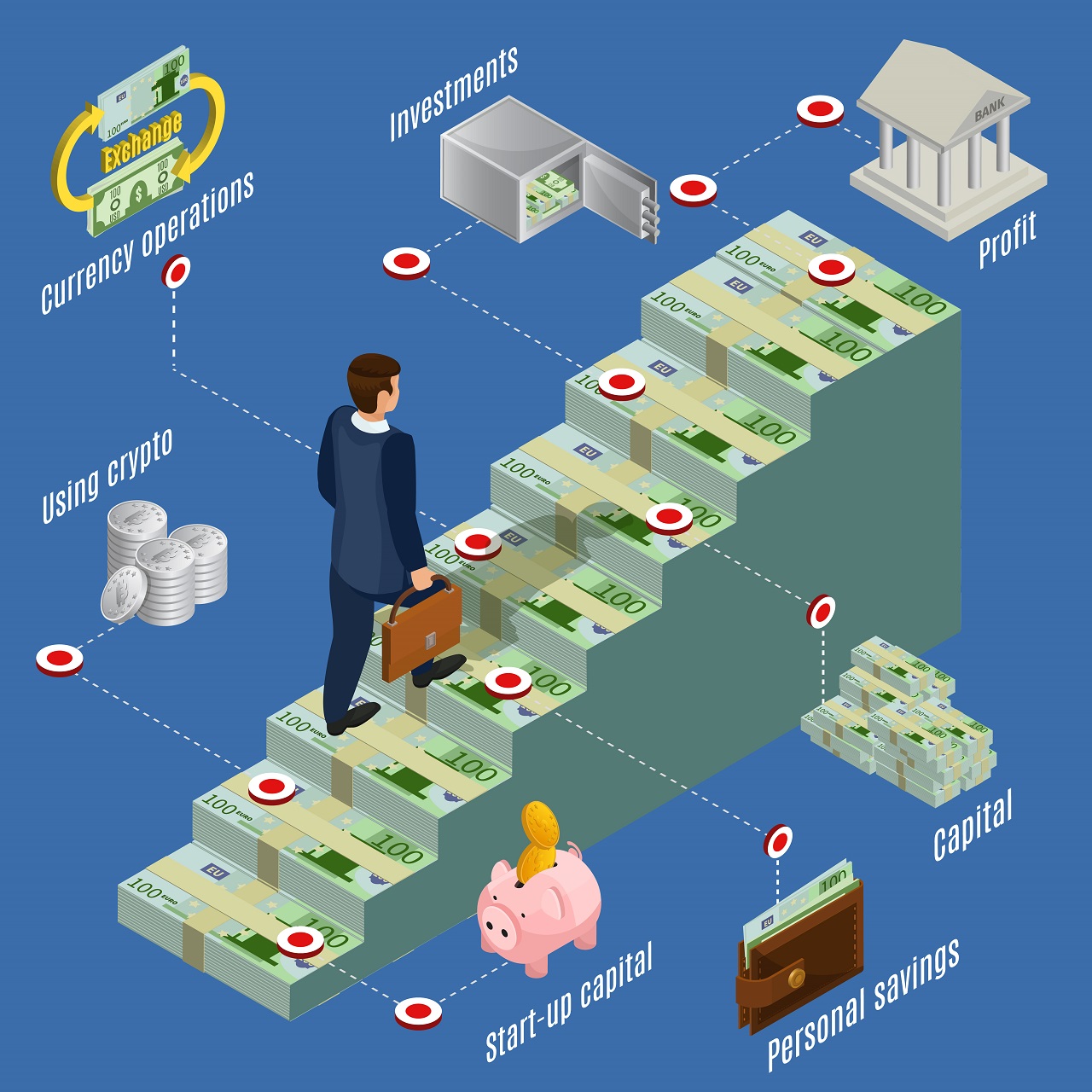 Familiar statements are still repeated in every article about how to make money in IQ Option. However, it's very effective over the years such as strategy + capital management + psychology management.
There is a strategy in your hand that has an incredibly high win rate. You just rely on it and forget that no matter how sure you are, there is a chance that you can lose. You would casually double your investment or curse the market (even though it does nothing) every time you receive a surprise losing order. Just like that, on a bad day, you can burn your account out when you encounter a long series of losing orders.

Let's suppose you are a very good money manager but lack a strategy for making money and the bravery of a successful trader. At this time, you are like a car that is set to reverse, only reverse, not forward. Because you cannot make money when you work hard on controlling your money and forget that you need to find profits.

Or in case, you have two of the above qualities – a good strategy and knowing how to manage your money. On the other hand, you have an unstable mentality that is often afraid and impatient before and after opening orders. Will you make money with such a volatile mentality? You cannot make money with all your fear in mind. Get rid of it with well-grounded confidence with logical analysis.
Bad habits need to be changed when trading in IQ Option this year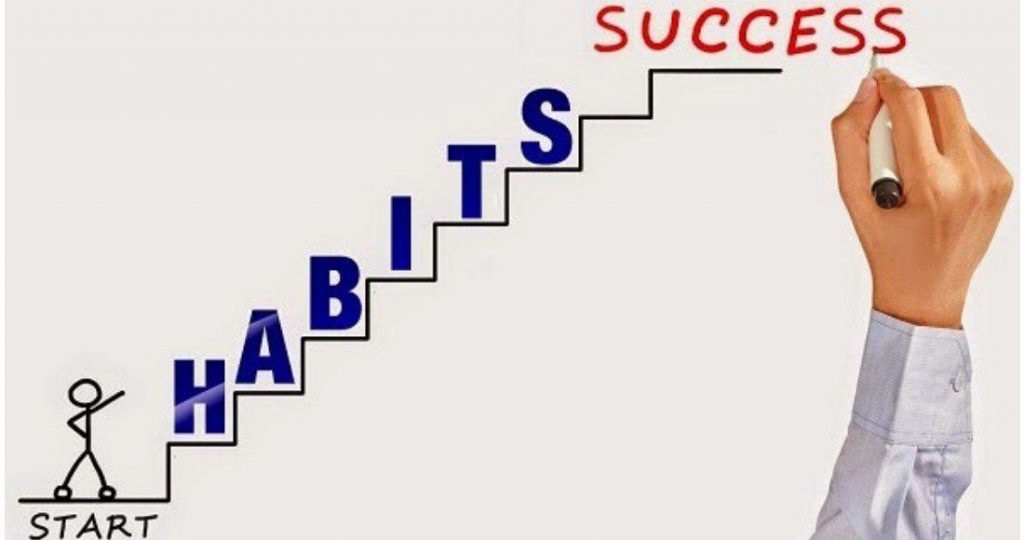 If, in the previous year, you are beaten by the market or the profit is not as expected, then this section will be for you. This is not a secret or a holy grail. You just need to change a few trading habits. Don't indulge yourself. Be strict with it to succeed.
A trader with bad habits cannot get the expected result. There is a saying "Sow thoughts, reap words. Sow words, reap an action. Sow an action, reap a habit. And sow habits, reap a character. Sow a character, reap fate.". Have you sowed good seeds during trading in IQ Option yet? If not, do it now to reap good results in the future.
The habits that cause traders to lose money need to be changed
Be too optimistic that the market will form a trend reversal.

Refuse to learn more.

Fail to catch a trend and try to predict a top or bottom.

Pursue many different transactions.

"Fight" against a previous bad trade (bad trade = against the trading plan).

Trade too large compared with the account.

Trade too much.

Start a day by "looking" for something to trade like a trading addict.

Participate in transactions that are not suitable for oneself.

Be inconsistent in daily activities.

Bet all the available capital.

Adjust the strategy too much during implementation.

Be impatient.
In one word
So I have presented all of my transactions and shares at the beginning of 2021. I hope that readers who see through this article will change in a positive direction. As for me, the beginning of the year is favorable. I hope that the whole year will bring me steady profits from IQ Option.
If you are willing to change your trading habits, one day, the ranking of the top traders who make a profit will be named with you. Don't forget to follow my 2021 trading journey on this blog.