Indonesia

Português

Tiếng Việt

ไทย

العربية

हिन्दी

简体中文

Nederlands

Français

Deutsch

हिन्दी

Italiano

한국어

Melayu

Norsk bokmål

Русский

Español

Svenska

Tamil

Türkçe

Zulu
Reading the title, you may think this is an untrustworthy fiction post. However, do not rush to assume like that because there will be clear statistics in the article. It is proof based on real-time statistics to conclude that the Three White Soldiers candlestick pattern offers a win rate of up to 75% in IQ Option. Remember that numbers won't lie and I'll show you the truth.
Getting the right entry points with the Three White Soldiers candlestick pattern requires good preparation.
Surely, all of you have spent your student days in school. In order to have a correct answer, it is necessary to find the unknowns deduced from the problem. In trading, too, you need to find a solution to the profit problem. First of all, find the signals that the market wants to tell you. And the setup will help you find those signals.
Register IQ Option and Get Free $10,000 Get $10,000 free for newbies
Look for market trends
Trends are described by professional investors as best friends, trains, waves, etc. All will be favorable if you go in the same direction with it. When you cannot be aware of them, danger to you is obvious. If it is not severe, you may lose some money, or else, you will burn out your account. You probably do not want it to happen to you, do you? The feeling of losing money is never pleasant.
If you want to trade a particular currency pair, you need to be aware of its current trend. From there, you can make the correct investment decisions to bring about profits. This is the most important unknown you need to find in order to solve the profit problem in trading.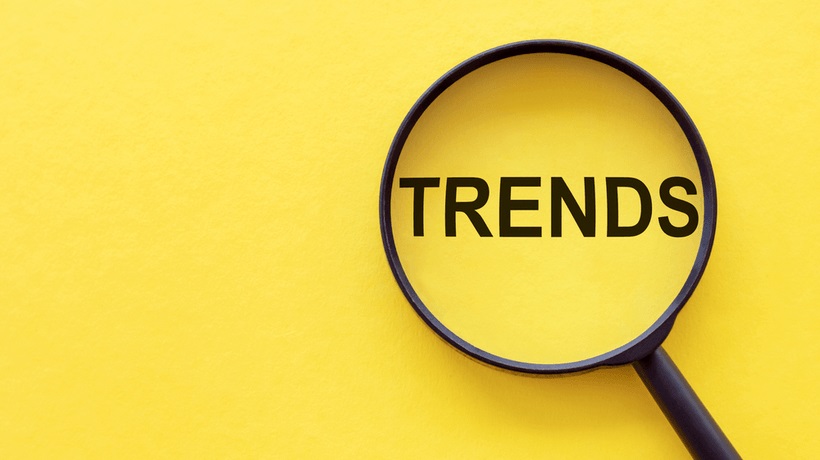 Golden rules for trend identification
Bullish trend when: The previous peak and trough are higher than the previous ones.
Bearish trend when: The following peak and trough are lower than the previous ones
Disputed area or war zone (Support/Resistance)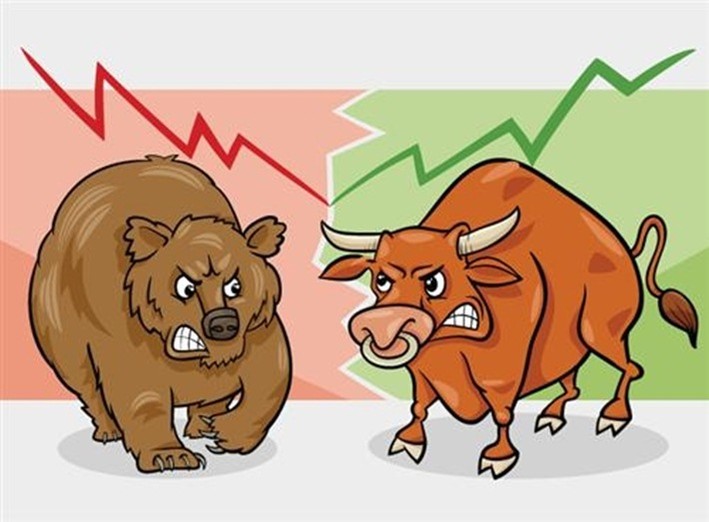 Do you dare to put your money on uncertainties? HIGHER or LOWER at any point results in a 50:50 win rate. If so, your account will be gradually eroded by the harsh win rate of options trading. Therefore, it is important to identify the (resistance/support) levels where the probability of winning increases to the highest level. Don't count on luck. Exchange your time and patience for the best possible win rate.
Once you confirm the trend, trading at levels increases the odds of success. With the uptrend, you can patiently wait for the price to retest the support zone to open an order. On the contrary, when the market is in a downtrend, the resistance zone is the safest place to open an order. Just that much will help you increase the probability of winning to a new higher notch. Since this is an investment channel, planning will be the deciding factor for success or failure.
Entry signals
You can say this is a signal of money approaching you (just kidding). You simply need a clear indication to safely enter an order. It is better compared to emotional trading where nothing is certain.
The best signals are high-precision patterns or candlestick patterns. Depending on the market situation at that time, we will open orders. For example, in an uptrend, when a bullish signal appears, there is a very high probability that you will succeed with a HIGHER order. On the contrary, if the market is falling, the bearish signals will be necessary conditions for you to have safe LOWER trades.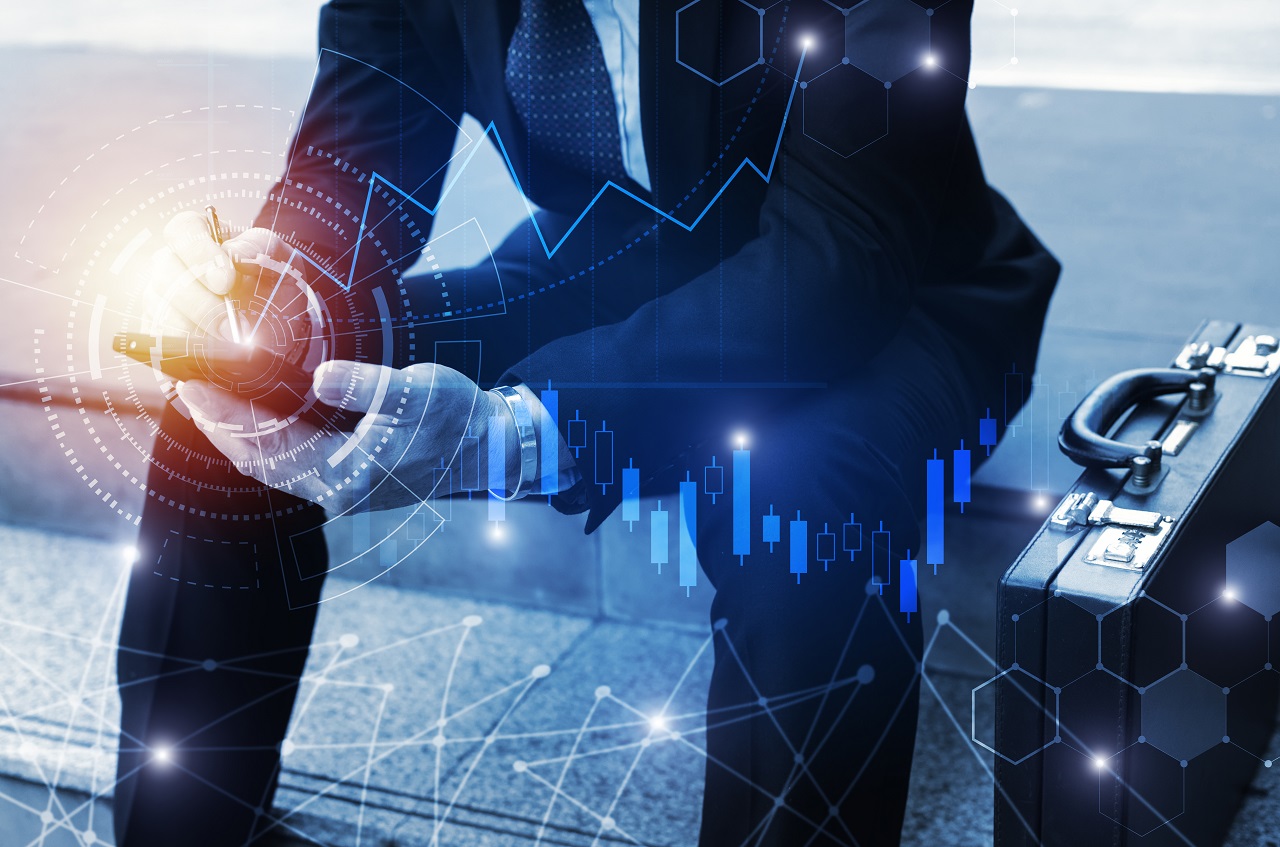 How to trade and manage capital with the Three White Soldiers candlestick pattern
Orders can be opened only when 3 things are identified: Trend – Level- Signal. I have presented above in most detail the reason why. If you do not know how to identify, you can review my tutorial articles on this blog. When you master them all, it is time to start your investment path in IQ Option.
How to open an order is available, now, we come to the capital management method. For someone who prefers safety like me, balanced investment is the optimal choice. For example, if you have $500, then divide it into 5 orders with $100 each. The risk is low and so is the profit. However, I'm sure they will keep going up every month. It's better to go slow but take every opportunity. Don't go too fast to face a high risk.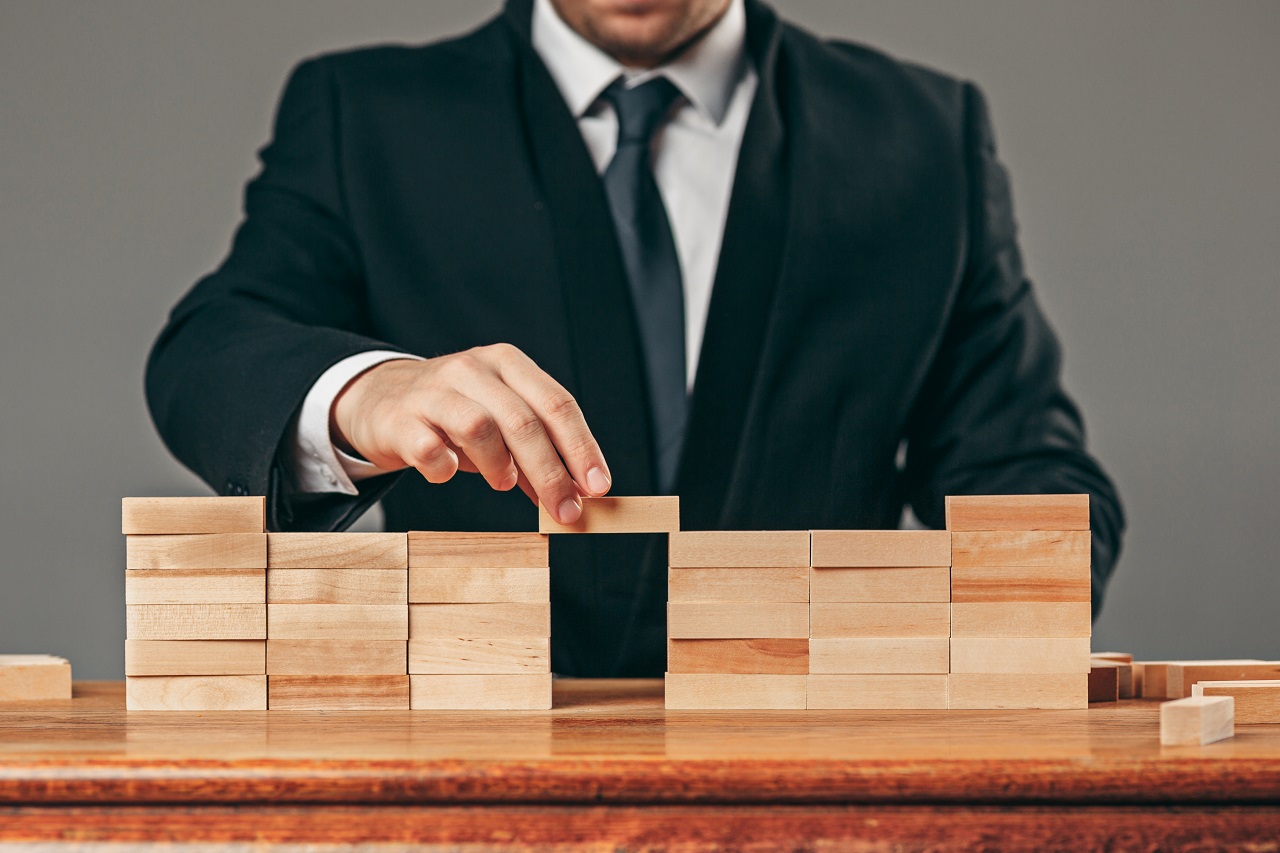 That's enough theory. Now, let's get into a real battle. Here are the results of my last trading week. Although it did not bring much profit, it made me happy to find the answer to the profit problem.
Review entry points with the Three White Soldiers candlestick pattern in IQ Option
First, let's go through the transaction history to know how the results are!!!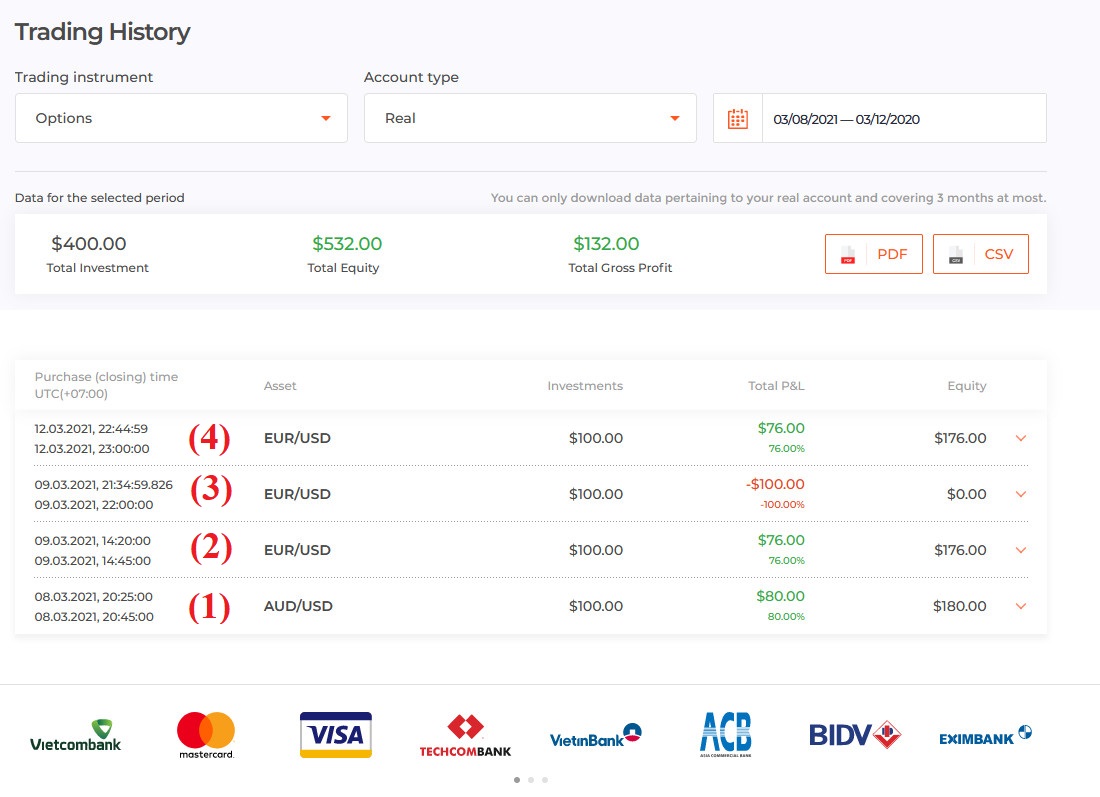 As mentioned above, I have my own trading principles as follows:
Only trade with the following 3 asset pairs: EUR/USD, AUD/USD, JPY/USD.
Balanced investment (Classic)
1st order: At AUD/USD on March 8, a downtrend appeared. And a Three White Soldiers candlestick pattern formed at the end of the trend. It was a safe signal to open a HIGHER order right after the confirmed pattern with a 20 minute expiration time.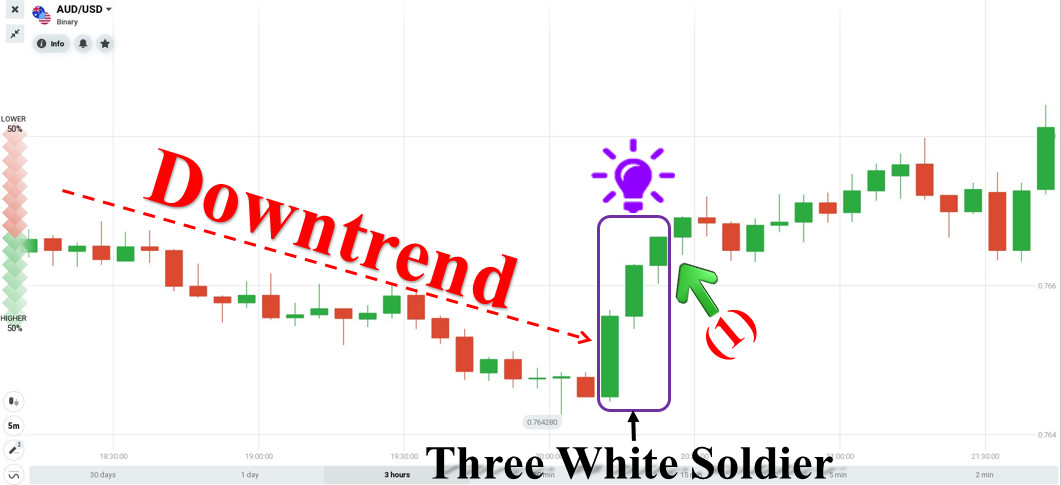 2nd order: At EUR/USD on March 9, right at the support, the Three White Soldiers candlestick pattern formed. This is a signal that predicts an upcoming uptrend in the near future very accurately. Opened a HIGHER order with an expiration time of 25 minutes when the pattern successfully formed.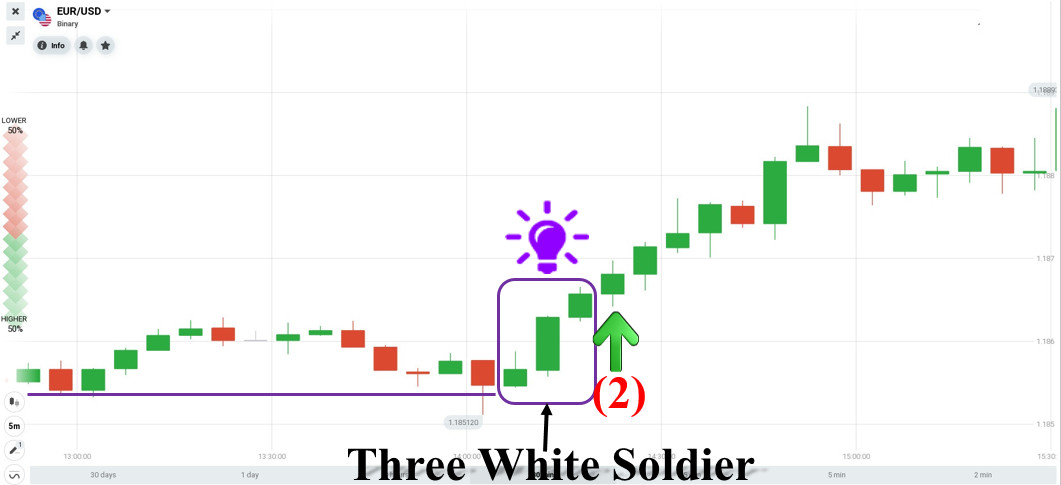 3rd order: It was also with the EUR/USD pair on March 9, at the end of the European session and the beginning of the US session. Right at the support, a Three White Soldiers candlestick pattern suddenly appeared. This was the signal to open a HIGHER order with a high probability of winning for 25 minutes.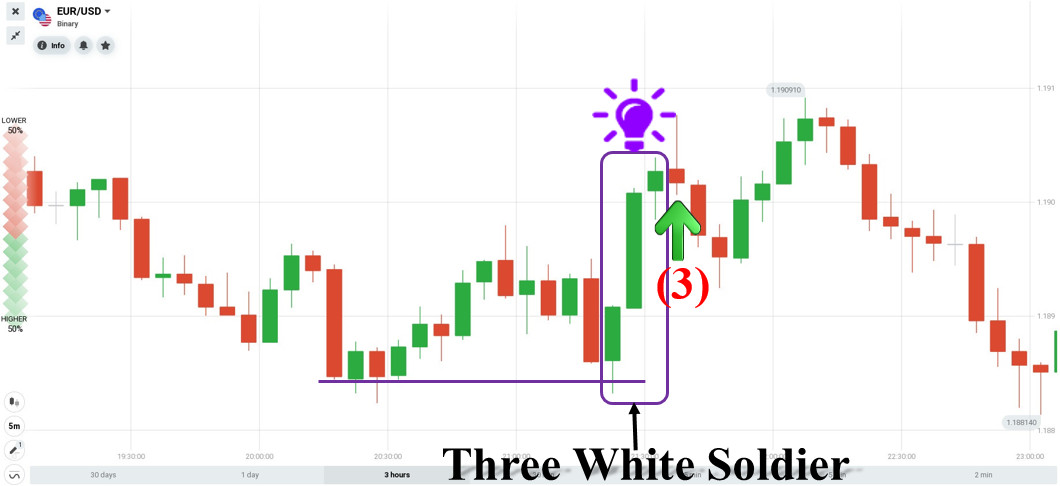 4th order: At EUR/USD on March 12, there was a special phenomenon (pattern within pattern). After the appearance of the Morning Star candlestick pattern, the Three White Soldiers pattern was also successfully established. It is a very strong and safe bullish signal when both patterns appear. Opened a HIGHER order with an expiration time of 15 minutes.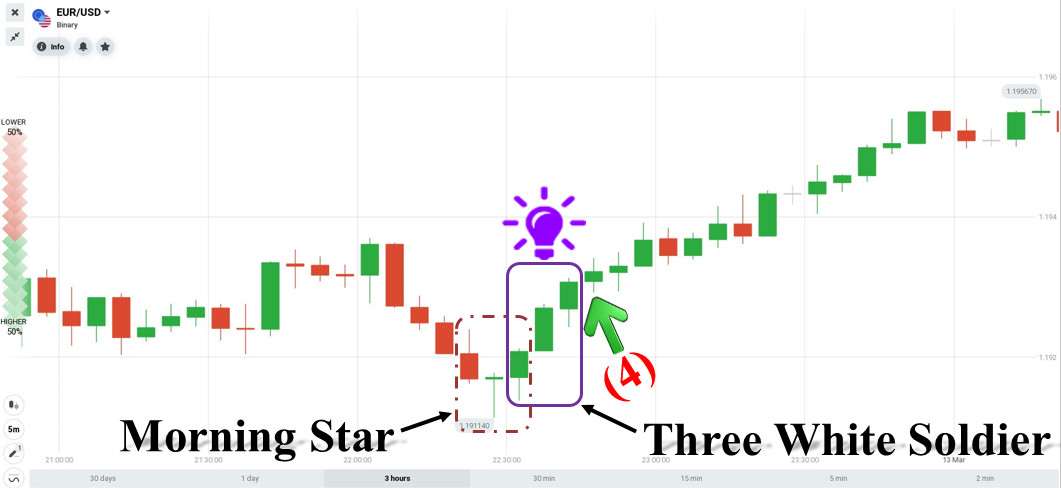 Summary
This is the end of the review when trading options in IQ Option with the Three White Soldiers candlestick pattern. We have 3 profitable orders and 1 losing order, deducing a 75% win rate. Is it worth a try for you? To me, this is a golden trading ratio. Please test it on an account to get the best feeling about this strategy.
Register IQ Option and Get Free $10,000 Get $10,000 free for newbies

Indonesia

Português

Tiếng Việt

ไทย

العربية

हिन्दी

简体中文

Nederlands

Français

Deutsch

हिन्दी

Italiano

한국어

Melayu

Norsk bokmål

Русский

Español

Svenska

Tamil

Türkçe

Zulu