Indonesia

Português

Tiếng Việt

ไทย

العربية

हिन्दी

简体中文

Nederlands

Français

Deutsch

हिन्दी

Italiano

한국어

Melayu

Norsk bokmål

Русский

Español

Svenska

Tamil

Türkçe

Zulu
Bollinger Bands indicator!!! Do you feel familiar? This indicator is something associated with most people when trading in IQ Option. It is simple to use and easy to set up with just a few steps. Many traders think that a good trading system must have a lot of indicators to determine the entry point with high confidence. However, with only Bollinger Bands, you can still make regular profits through the unique strategy that I am about to introduce below.
Register IQ Option and Get Free $10,000 Risk warning: Your capital might be at risk.
Setting up Bollinger Bands indicator in IQ Option
Because this is a reversal trading strategy, for the signal to be more accurate, we need to set up the Bollinger Bands indicator (20,3) as shown below.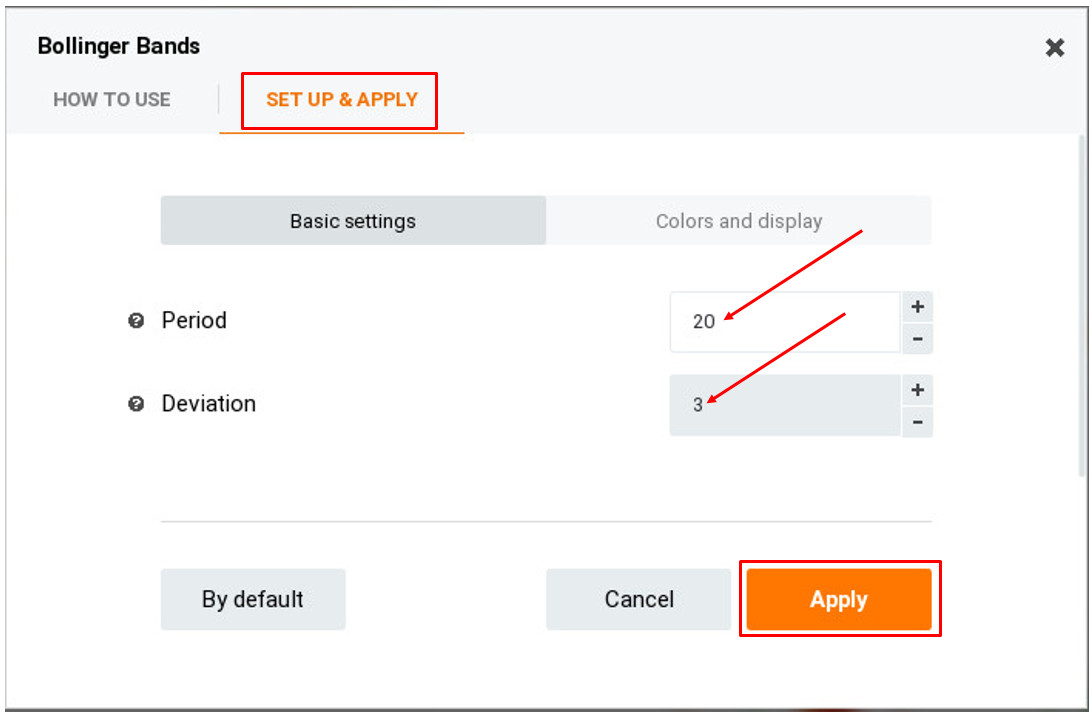 The best trading timeframe is M1 (can be used for larger frames like M5, and M15…)
Applicable to currency pairs traded on IQ Option.
Enter HIGHER orders when the price closes completely below the lower band.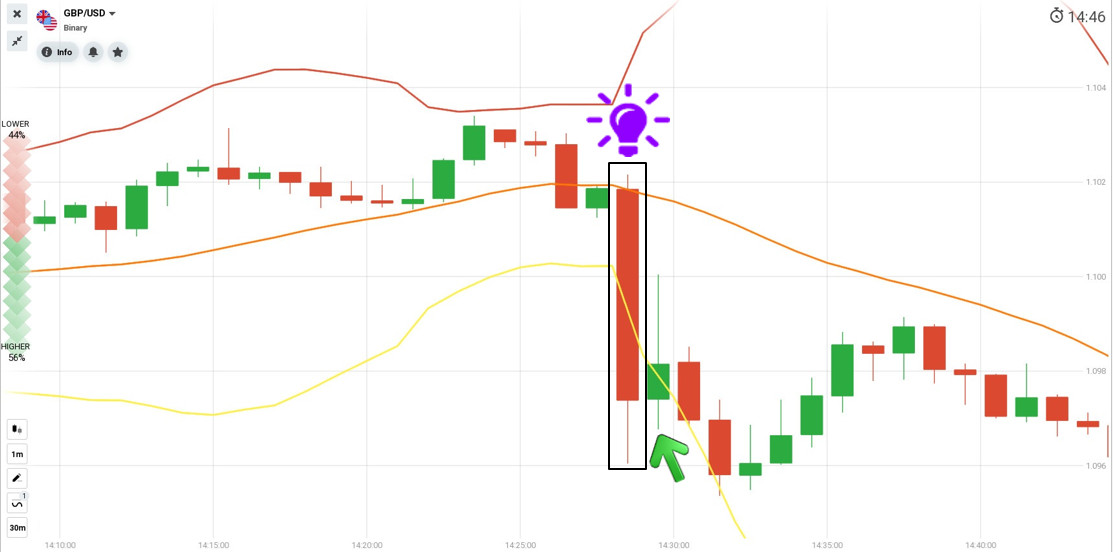 Enter LOWER orders when the closing price is completely above the upper band.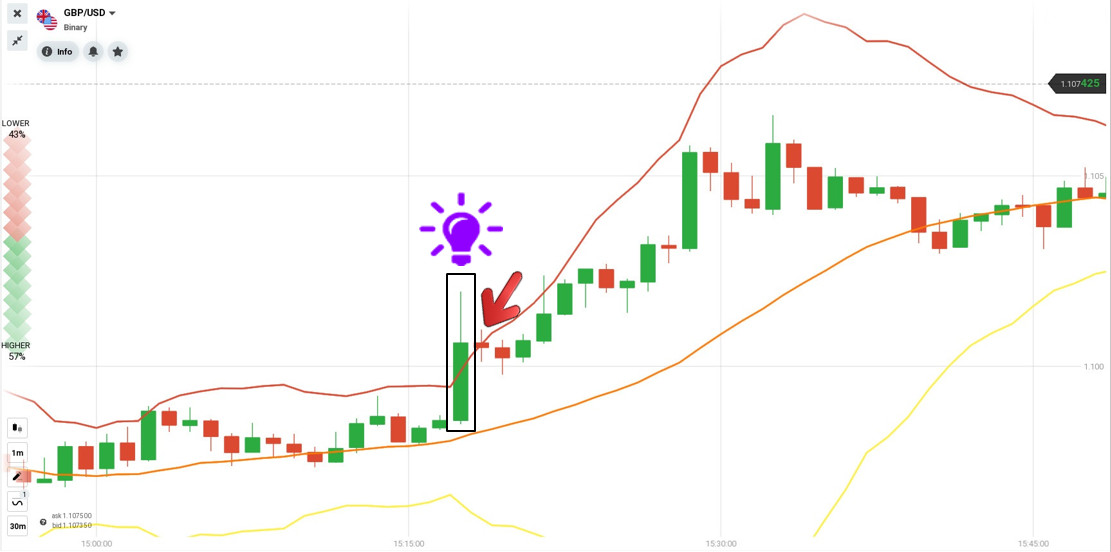 Just simple like that.
According to statistics, this way of entering the order is "very standard". However, you have to be patient because the number of opportunities in a day is very small.
Capital management with Bollinger Bands strategy
A suitable trading strategy is a key factor in finding profit. But if you invest money in the way you like, it is not possible to have good results. Therefore, we will manage capital in the Martingale system with up to 4 circles in a row. The advantage of this approach is that you only need to win a single order to cover the loss of previous ones. Especially, if we win in any circle, we will return the investment amount to the 1st circle.

Absolutely do not extend over 4 circles. Because the following order will have a larger volume (almost double the previous order), leading to a big risk. If the market is moving in a bad direction, we should not try to undo the previous losses. It will only make things worse. Instead, leave the screen and come back after the market starts to look good again.
Conclusion
Talking about efficiency, this strategy is magnificent because it has brought me stable profits for 9 months. And it also proves the wrong argument that simplicity is not very effective. If you don't like the complexity of the chart, then this will be the best option for you.
Take the time to learn about this incredibly simple and effective strategy. Maybe it will become a tool to help you make profits steady in IQ Option. Good luck.
Register IQ Option and Get Free $10,000 Risk warning: Your capital might be at risk.

Indonesia

Português

Tiếng Việt

ไทย

العربية

हिन्दी

简体中文

Nederlands

Français

Deutsch

हिन्दी

Italiano

한국어

Melayu

Norsk bokmål

Русский

Español

Svenska

Tamil

Türkçe

Zulu