Indonesia

Português

Tiếng Việt

ไทย

العربية

हिन्दी

简体中文

Nederlands

Français

Deutsch

हिन्दी

Italiano

한국어

Melayu

Norsk bokmål

Русский

Español

Svenska

Tamil

Türkçe

Zulu
I am very happy to have received such enthusiastic support from everyone with the Price Action series. That clearly shows that this is a valuable topic and is loved by many traders. To continue the series, today we will discuss about the trading strategy based on Price Action.
Register IQ Option and Get Free $10,000 Risk warning: Your capital might be at risk.
Popular Price Action trading strategies
Strictly speaking, Price Action is not a fixed, separate, and completely new trading strategy. Price Action is a crossover between candlestick pattern analysis, classical price pattern analysis, and many other analytical tools.
Sometimes it is also combined with many other tools such as Fibonacci. But there are 2 features to help you immediately recognize a strategy is Price Action or not. That is:
Enter orders at the support and resistance zones.
Very few or no indicators.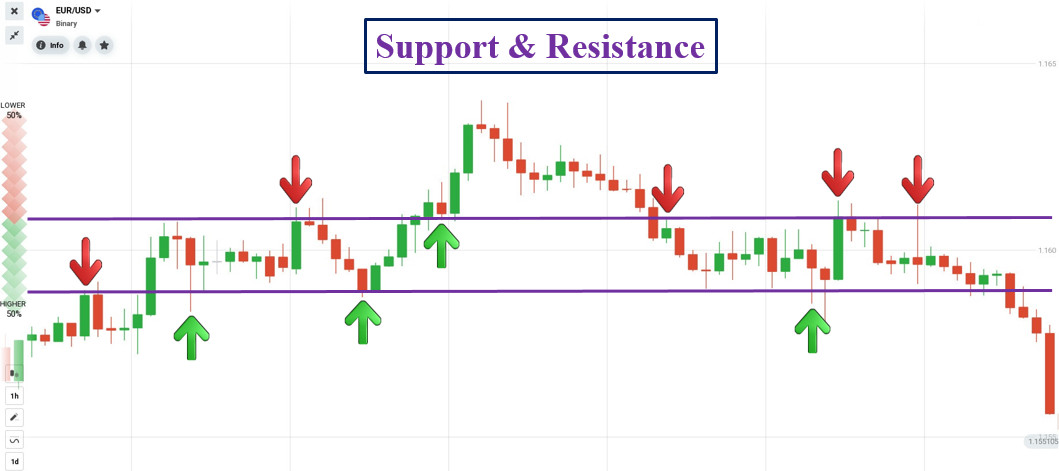 Of these, the first is the most important. All Price Action Traders analyze and enter orders at support and resistance zones where the chances of winning are very high compared to random entries.
In addition, if Price Action Trader uses an indicator, it will be limited to the maximum. Because they believe that the price movements shown on the chart are enough. The commonly used indicators are just trend filtering indicators (simple moving averages). I still use moving averages to support the analysis. Of course, it is not a tool for entry signals.
Here are a few small schools of Price Action within the broader world of Price Action.
Pure Price Action trading strategy
Traders who use the Pure Price Action strategy only need the price chart, nothing else. There are no indicators, not even volume. Pure price action traders are very sensitive to candlestick patterns. Because candlesticks are the most important source of information to them.
In addition, the ability of these traders to identify support and resistance zones has also reached the master class. They also don't believe in trendline. Because according to them diagonal levels like trendline will not be as reliable as horizontal levels.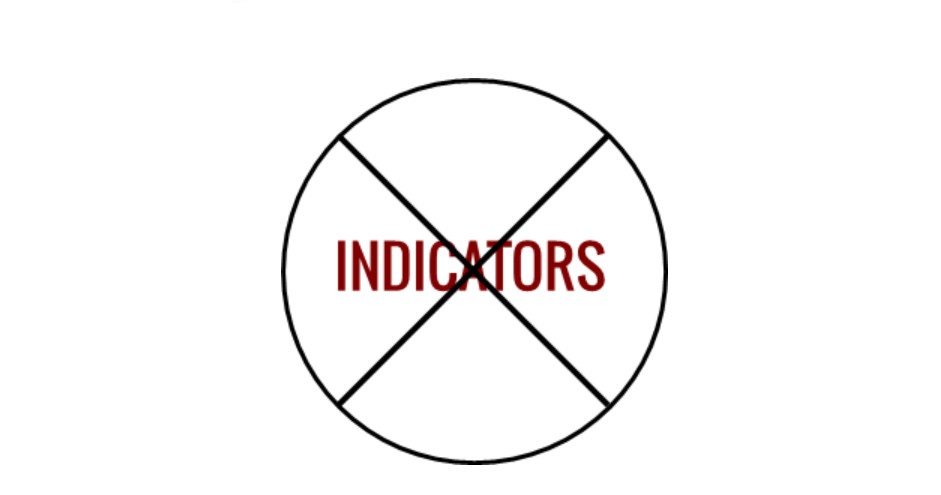 If you are pursuing a pure Price Action trading strategy, you should be familiar with the screen with only Japanese candlesticks. Everything seems bare and simple but that is the strength of this way of trading. It will help you to speed up your analysis and enter orders faster than other strategies.
Price Action with volume
Volume can be a very useful source of information, especially for traders. Because according to Dow theory, a trend that is accompanied by a strong increase in volume will be reliable. If there is a divergence (deviation) between the trend and the volume, it is a signal that the trend is about to reverse. Therefore, analyzing Price Action along with volume will give an extremely effective trading tool.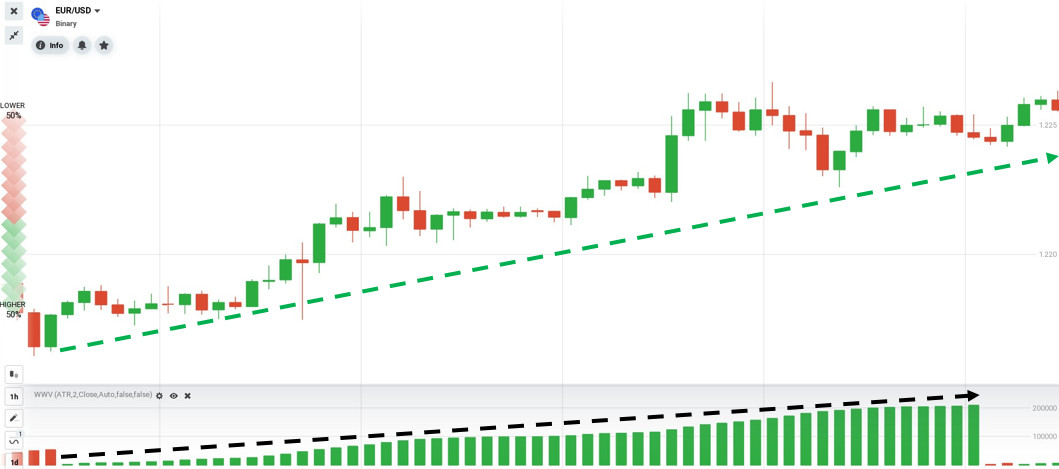 Be careful with long but low volume candlesticks. That could be a trap that the market sets up for innocent traders. If other trading strategies do not detect that potential danger, Price Action with volume will help you see it easily.
Price Action with indicator
With Price Action Trader, indicators are still very important in price movement analysis. Therefore, they will combine price analysis with some necessary technical indicators.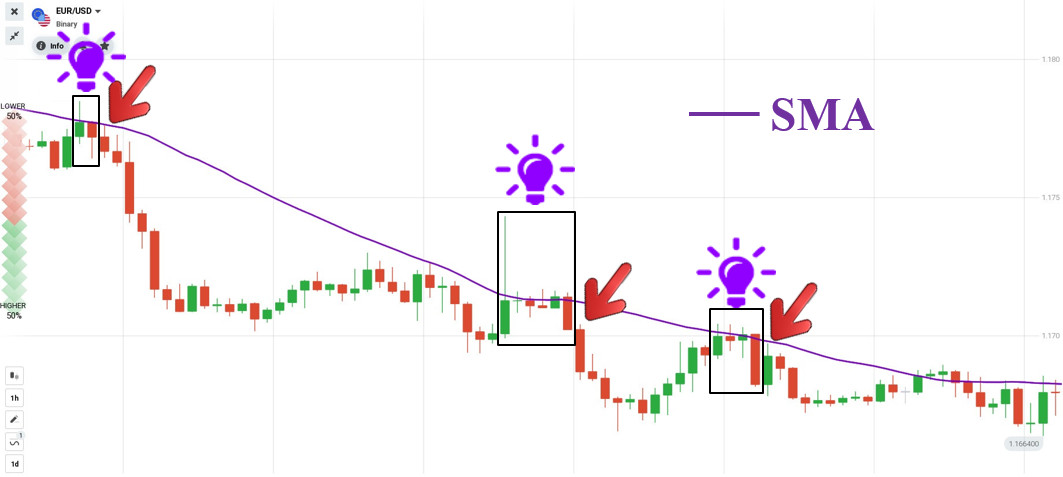 The most used indicator by Price Action Traders is the moving average. Price Action does not mean eliminating all indicators, just minimizing them.
People should not ignore the strengths of technical indicators when using Price Action strategies. It's just not suitable for quick analysis of subsequent price action.
Conclusion
Through the Price Action trading strategies that I shared in the above article, hope you could find a suitable one.
If you have chosen Price Action as your trading strategy, do your research seriously and strategically. Wish you all success on your way to becoming a Price Action Trader.
Register IQ Option and Get Free $10,000 Risk warning: Your capital might be at risk.

Indonesia

Português

Tiếng Việt

ไทย

العربية

हिन्दी

简体中文

Nederlands

Français

Deutsch

हिन्दी

Italiano

한국어

Melayu

Norsk bokmål

Русский

Español

Svenska

Tamil

Türkçe

Zulu