Indonesia

Português

Tiếng Việt

العربية

हिन्दी

简体中文

Nederlands

Français

Deutsch

हिन्दी

Italiano

한국어

Melayu

Norsk bokmål

Русский

Español

Svenska

Tamil

Türkçe

Zulu
In Forex trading, there are many trading strategies to refer to, especially Break Out. They use price breakouts at key levels to generate profits. In this article, I will introduce a very interesting and easy trading strategy when combining the Marubozu candlestick with SMA30.
Register IQ Option and Get Free $10,000 Get $10,000 free for newbies
The role of SMA30 in this strategy
Simple moving averages have many functions that are very effective in trading. However, to bring high accuracy, you have to see it as a dynamic level to place orders. Because when the price breaks the level, it will be more likely to form a trend. If the timing is right, entering the trade in the same direction as the breakout will give the highest probability of winning.
SMA30 will act as a strong stronghold when the market is not volatile yet. That's when we need to stand outside and wait for the opportunity. And when the price breaks out of SMA30, it is a good time to consider opening safe positions.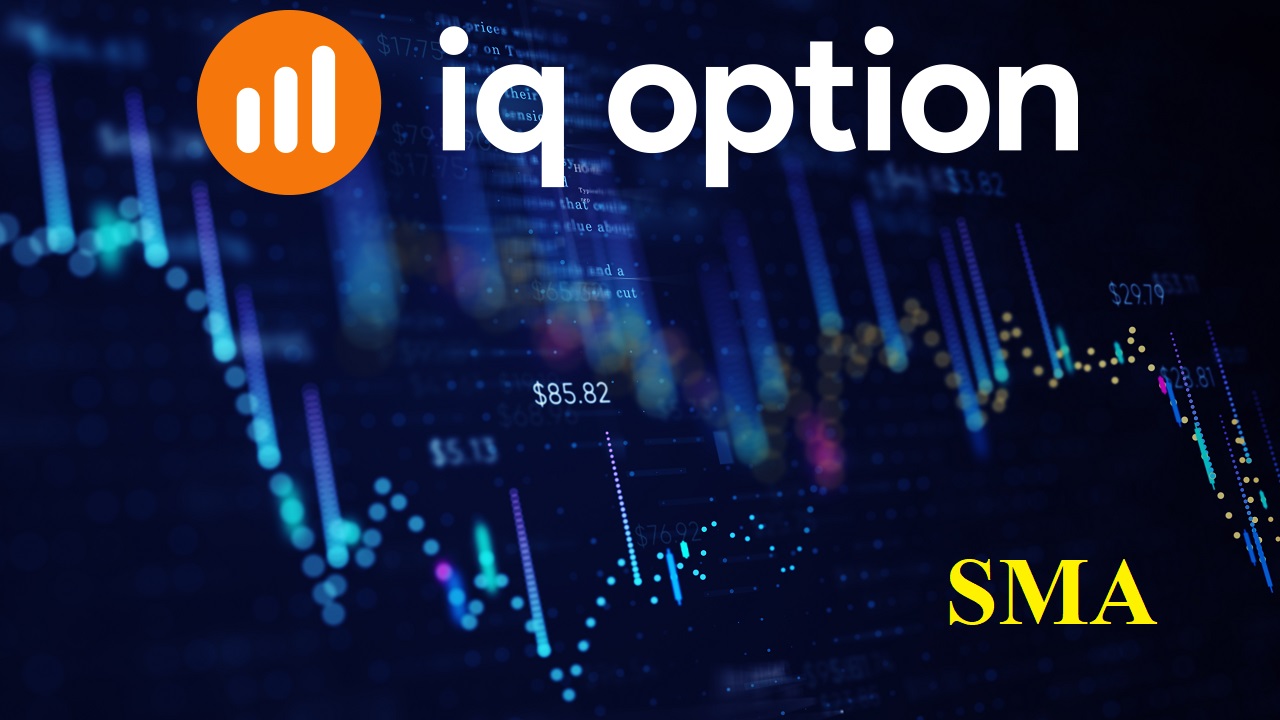 When the price has made strong waves, you have only one option to make a profit by riding on those waves.
Marubozu candlestick – The beginning of a tsunami
If the market is about to have a big move, there are signs that tell us it's coming. One of the best ways to identify when the price is about to make an up or down wave is the appearance of Marubozu candles.
It represents the extremely large volume of transactions pouring into the market. If it breaks out of key levels, the next trend will be farther and longer.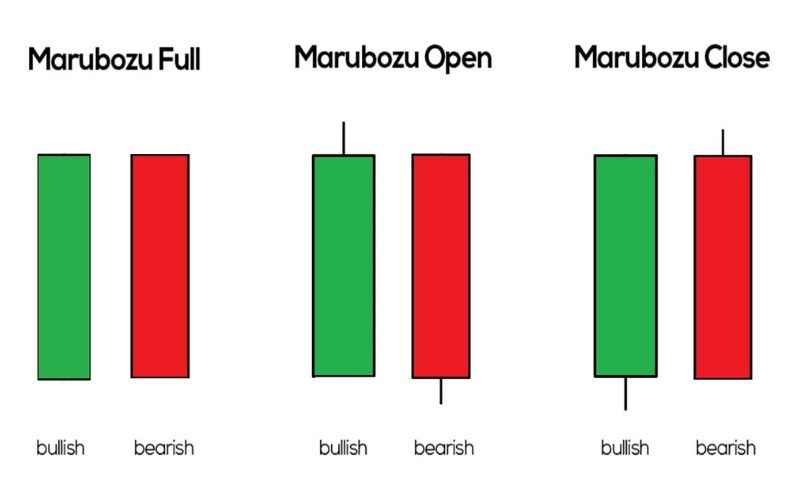 If SMA30 is a necessary condition, a Marubozu candlestick will be an entry signal. If one of the following two conditions is missing, the setup is still not safe enough to place orders. You can patiently wait for a really clear opportunity in the near future. Or are you planning to take a risk in a gamble that relies solely on luck?
Manage capital with the strategy using Marubozu candles combined with SMA30
Because of the high win rate of this strategy and good discipline from traders, multiplying the account is not too difficult a problem.  If you know how to use compound interest effectively, take the profit and capital to continue to invest in the following orders.
For example, assuming that the payout rate is 80%, then your first order will be $100. If the prediction is correct, you will receive $80 of profit. Adding up the profit and capital, on the second order, you will trade with the amount of $180 and so on. With such a capital management method, you should limit the accumulation of investment to the 3rd or 4th order. Because, to that extent, you can have already multiplied the initial capital by 5 times which is a very impressive number.

How to trade when combining Marubozu candlestick with SMA30
This is a combination of technical indicators and special candles (Marubozu). It brings safety in each order to the trader who applies it. You need to observe the 1-minute candlestick chart but you will enter a 5-minute trade to avoid the subsequent retracements before going in the right direction.
Open a HIGHER order when the price forms a bullish Marubozu candlestick that cuts SMA30 from below to the upside definitively.
Open a LOWER order when a bearish Marubozu candlestick appears and strongly cuts the SMA30 line from above.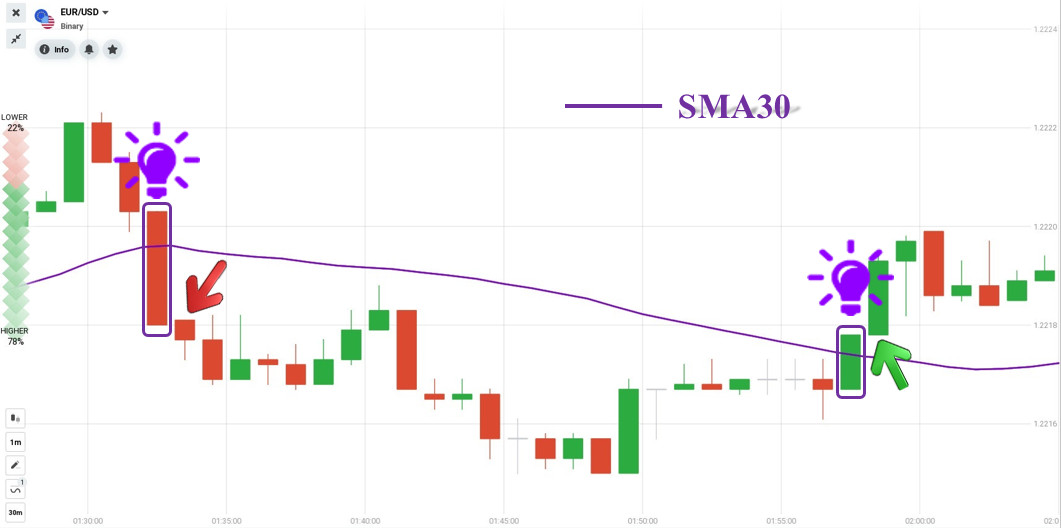 In conclusion
A safe trading strategy using special candles combined with technical indicators gives perfect entry points. And you just need to wait for the market to satisfy all the entry conditions before clicking. That will be where your probability of winning is at its highest with around 75-85%. It can be combined with proper capital management and in the long term, it will definitely generate profits. Good luck with your trading.
Register IQ Option and Get Free $10,000 Get $10,000 free for newbies

Indonesia

Português

Tiếng Việt

العربية

हिन्दी

简体中文

Nederlands

Français

Deutsch

हिन्दी

Italiano

한국어

Melayu

Norsk bokmål

Русский

Español

Svenska

Tamil

Türkçe

Zulu