Indonesia

Português

Tiếng Việt

ไทย

العربية

हिन्दी

简体中文

Nederlands

Français

Deutsch

हिन्दी

Italiano

한국어

Melayu

Norsk bokmål

Русский

Español

Svenska

Tamil

Türkçe

Zulu
The market is always volatile. Sometimes it can be estimated. But sometimes it is unpredictable. Choosing the right market and the right time to trade helps you minimize the risk when trading in IQ Option.
Register IQ Option and Get Free $10,000 Risk warning: Your capital might be at risk.
Trading time in IQ Option
IQ Option allows you to trade all day and all week. There are 2 different markets in IQ Option including Centralized market and Decentralized market (OTC).
Centralized market
Centralized markets work on weekdays, from Monday to Friday except for public holidays. This type of market is active all year round. Because when one market closes, other markets open and their trading hours may overlap.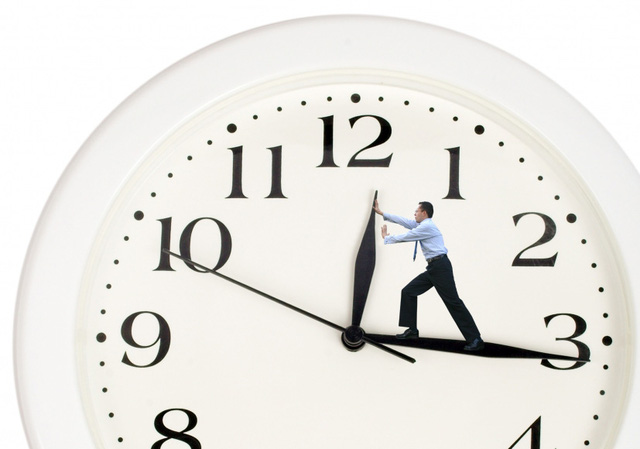 At overlapping trading hours, trading volume is large. If you trade options, it is difficult for you to predict price movement. However, if you trade in Forex, you may earn a lot of money.
Decentralized market (OTC)
Trading in OTC means we fight with the market because this market follows no discipline. Therefore, indicators are not effective in this market. However, this market has a high-profit ratio during open hours, which is very appealing to traders.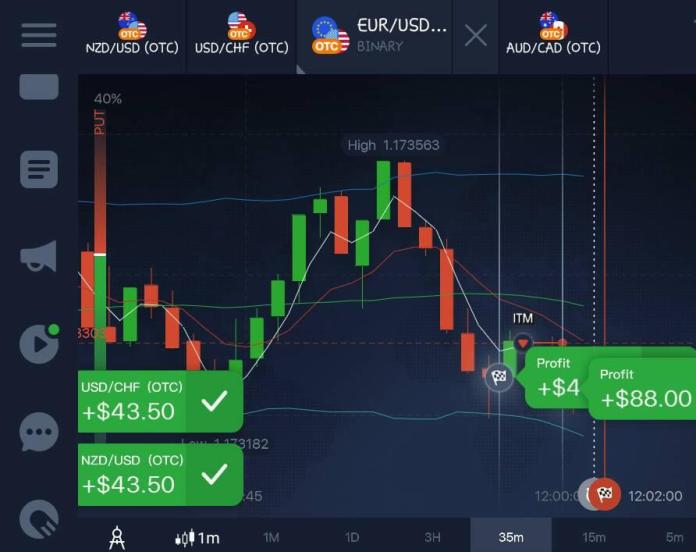 Choose the market and trading time
With some professional traders, the possibility to control the trade is very important in order to limit financial risk. In their mind, LESS CONTROL= HIGH RISK. Therefore, they never trade where they cannot control the situation.

For example, the time when news affects price movement. Or when trading hour switches from Asian time to American time (or vice versa). In those times, the price fluctuates unpredictably.
On the other hand, OTC is the type of market that is not taken as a high priority in trading options. The reason is that the price can be easily manipulated by brokers. And trading in OTC is not so different from gambling.
How to find a good trading market
We often use the term "good market" to mention our favorite trading market. It is the market that has more possibility to earn profits when trading and also has a higher profit ratio.
When is it a good market? How is a good market? It is a market where you can control your trading. Observe the candlestick chart. If you can predict the next price movement, it is a good market.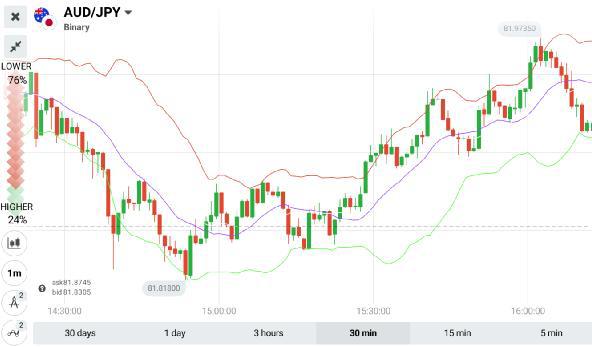 Let's utilize the trading methods you knew before. Draw some support/resistance levels and trendline. Observe those indicators and see if the price movement follows those levels. In this way, you can predict the risk and know how effective you can control the trade. If you are confident about all the mentioned conditions, you can start to trade.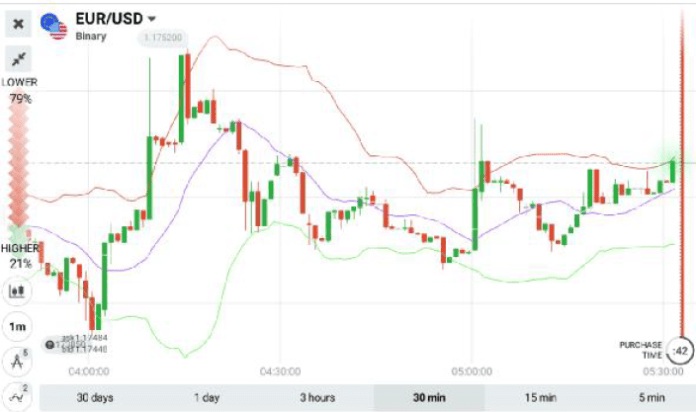 There's another experience I want to share. You should carefully observe the candlestick chart. If the chart does not follow any pattern or trend and there's a lot of long shadow candlesticks, Doji candlesticks, it is surely not a good market.
If you have any question, leave your comment so that we can discuss together. Good luck!
Register IQ Option and Get Free $10,000 Risk warning: Your capital might be at risk.

Indonesia

Português

Tiếng Việt

ไทย

العربية

हिन्दी

简体中文

Nederlands

Français

Deutsch

हिन्दी

Italiano

한국어

Melayu

Norsk bokmål

Русский

Español

Svenska

Tamil

Türkçe

Zulu