Indonesia

Português

Tiếng Việt

ไทย

العربية

हिन्दी

简体中文

Nederlands

Français

Deutsch

हिन्दी

Italiano

한국어

Melayu

Norsk bokmål

Русский

Español

Svenska

Tamil

Türkçe

Zulu
Following the Supply Demand series, we will talk about the Supply zone with LOWER orders in this article.
During trading in IQ Option, you always have 2 options, HIGHER or LOWER. That makes it difficult for you to make a definitive decision, thereby reducing your chances of winning significantly. If you find a price zone with only one choice, your chances of winning will increase unbelievably.
I will show you how to place safe pending orders with Forex and Options to have the highest probability of winning.
Register IQ Option and Get Free $10,000 Risk warning: Your capital might be at risk.
Revise trading knowledge about the Supply Zone
There are two common patterns of the Supply zone including Reversal and Continuation. With each pattern, you have a different way to set up a standard trade.
With the reversal pattern.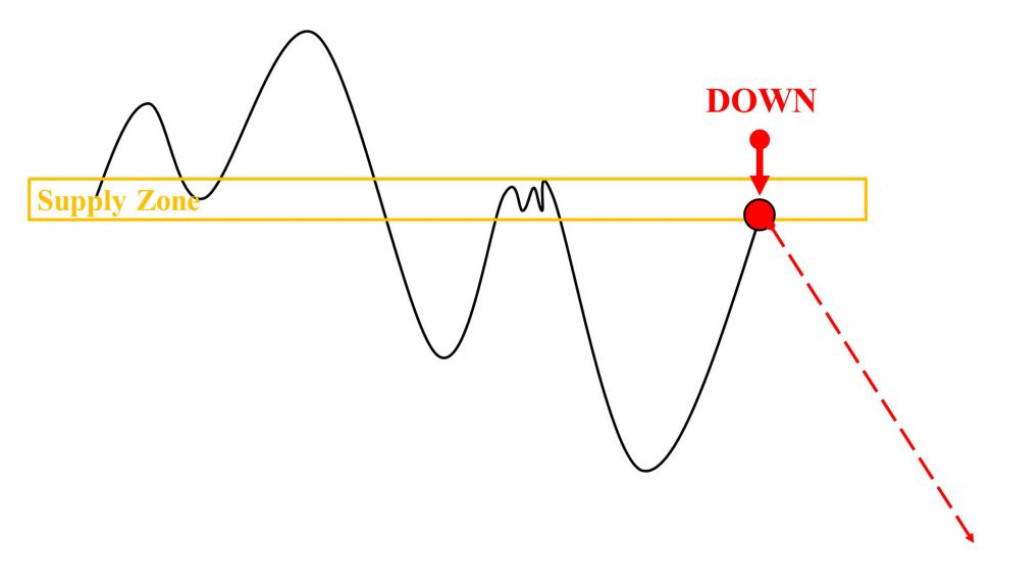 With the continuation pattern.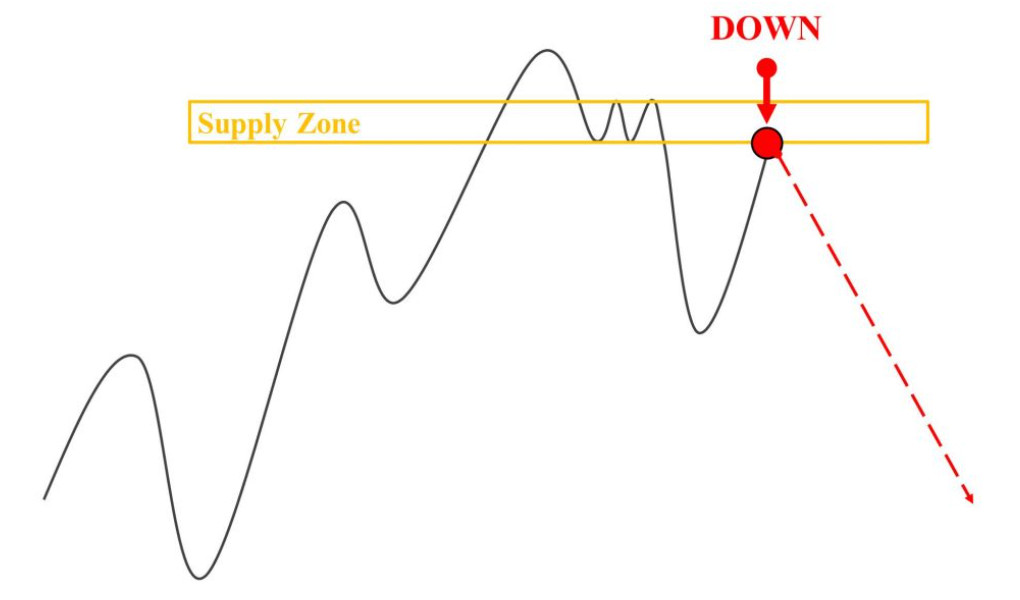 How to use the Supply zone in real trading on IQ Option
Phase 1: Place a Forex pending order with a LOWER prediction
Let's analyze the EUR/USD currency pair to find a reasonable entry point.
Step 1: The market must be in the Downtrend. Trend is always the first factor you consider and this is the full picture of EUR/USD.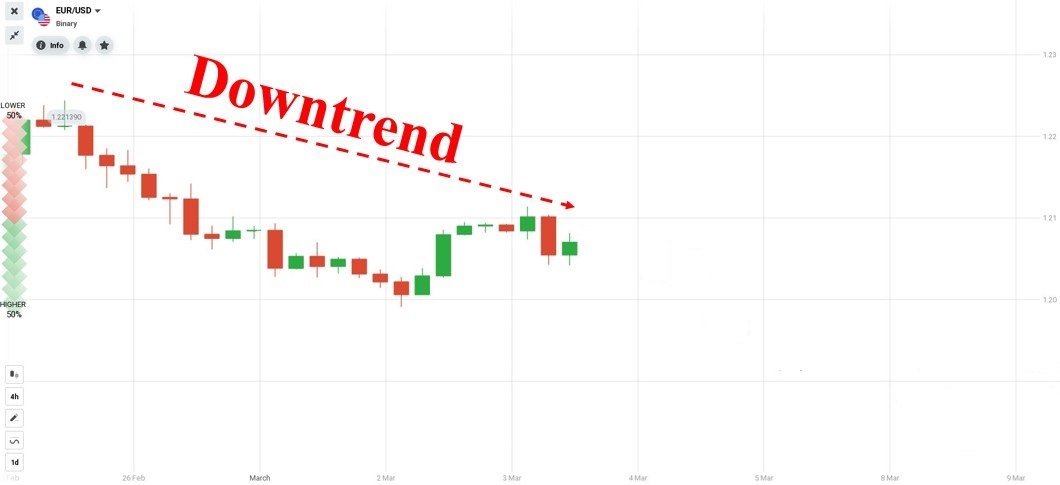 Step 2: Determine the nearest Supply zone.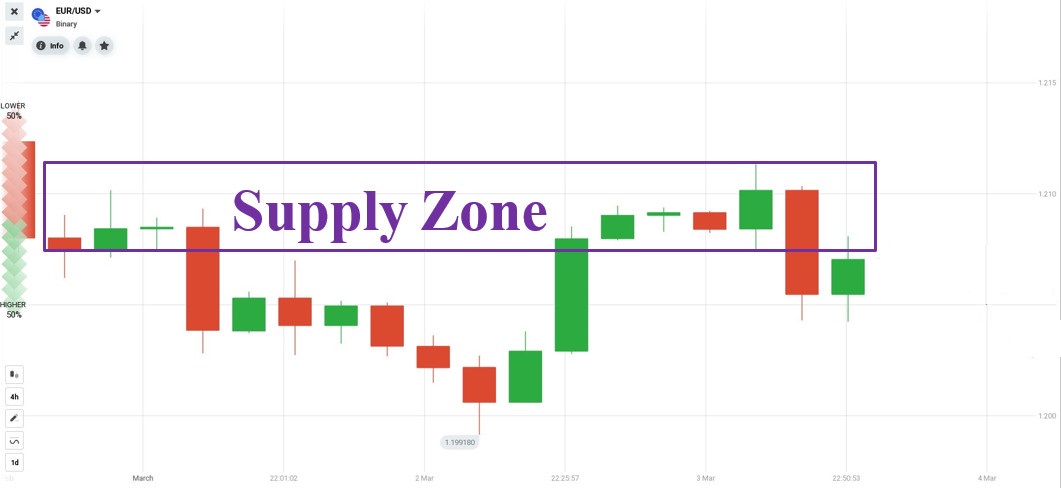 Step 3: Set up a Forex pending order right at this zone with LOWER prediction.
Set Stop Loss (SL) above the Supply zone.
Set Take Profit (TP) at the nearest Demand zone.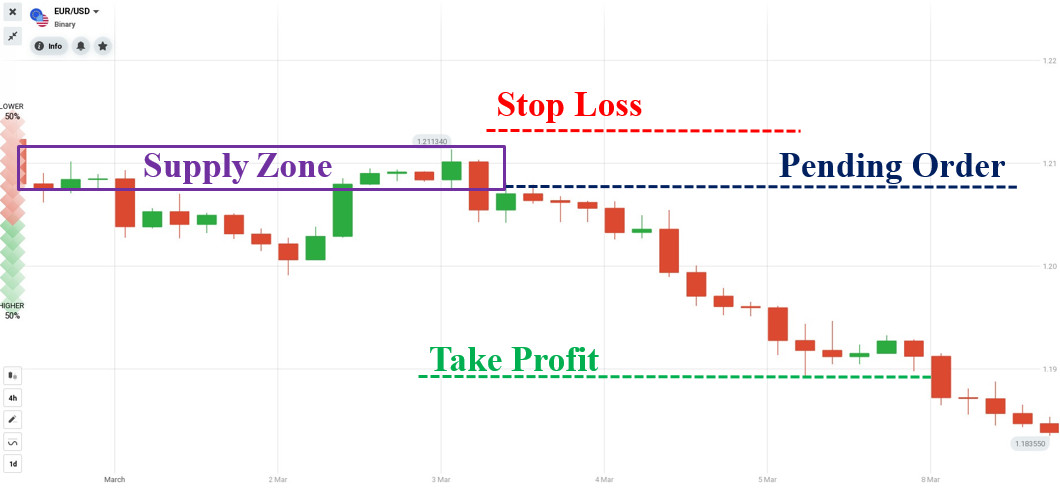 In my experience, you should take advantage of pending orders to enter Forex orders. Because it is a safe and efficient way to trade and you are less psychologically affected.
Wait for your Forex order to be profitable, then trade options. If you can follow this formula, everything will run smoothly and bring the highest profit.
Phase 2: Options trading
With Forex, I use charts with long time frames like 1h, 4h, 1d. But with options, I will trade short with the 5-minute chart. The expiration time is 15 minutes.
Step 1: Wait for your Forex order to be profitable. When the Forex order goes in the right direction, you will be more confident to open options orders.
Step 2: Determine Supply zones on the 5-minute chart.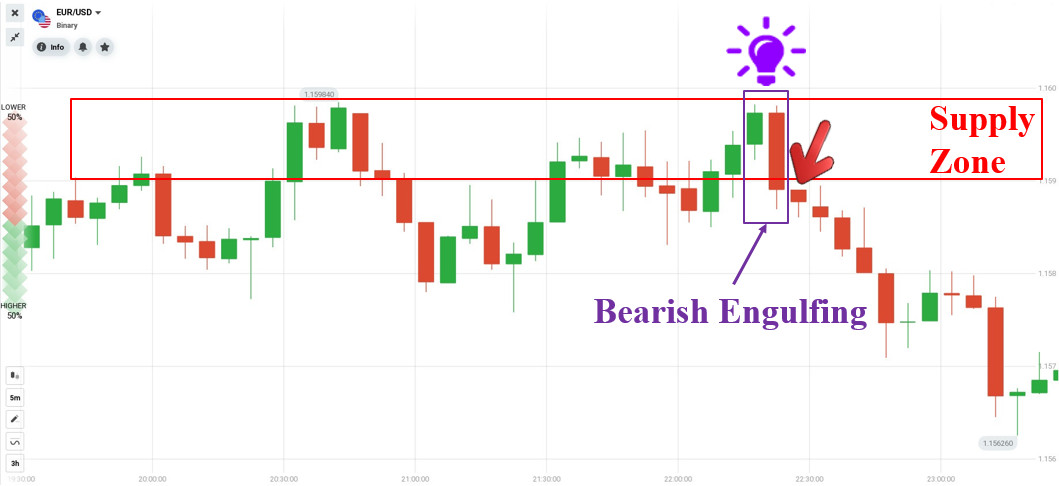 Step 3: Wait for the price to touch this zone with reversal signals to start entering a LOWER order.
For highly accurate predictions, you should use strong reversal candlestick patterns such as Bearish Engulfing, Bearish Pin Bar or Evening Star…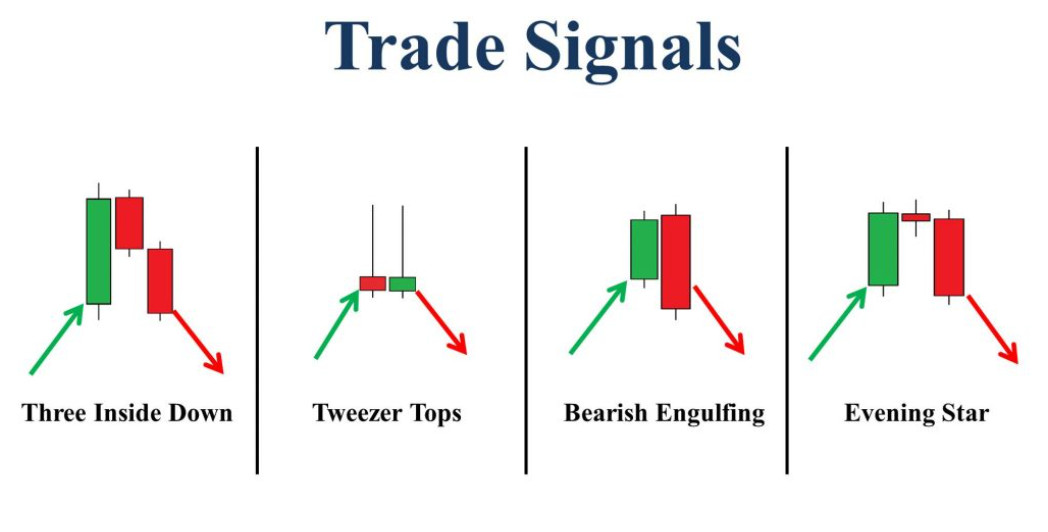 To conclude
Through the above tutorial, we get the winning formula that will be: Downtrend + Supply Zone => LOWER trade.
First, you have to enter a test order with Forex with an amount of $100 for example. When the order has a profit of $10-15, you will continue to trade option with the amount of $10.
It is a way to help your mind relax to make more accurate decisions. And you need to build a reasonable capital management system to limit risks. So that's done with the theory of opening LOWER orders in the Supply zone. All you have to do now is practice.
The next article will be about the demand zone with HIGHER orders when the trend is up. Goodbye and see you soon.
Register IQ Option and Get Free $10,000 Risk warning: Your capital might be at risk.

Indonesia

Português

Tiếng Việt

ไทย

العربية

हिन्दी

简体中文

Nederlands

Français

Deutsch

हिन्दी

Italiano

한국어

Melayu

Norsk bokmål

Русский

Español

Svenska

Tamil

Türkçe

Zulu