Indonesia

Português

Tiếng Việt
Evening Star candlestick is a special pattern that is often used to find the top of a market trend. By observing only 3 candlesticks of this pattern, you can understand the price movement. Let's find out how Evening Star pattern works, its features and how to trade with it effectively in IQ Option
What is Evening Star candlestick pattern?
Evening Star is a pattern of 3 candlesticks that often appear at the end of an upward trend. This pattern is seen as a reliable sign for a reversal from uptrend to downtrend of the market.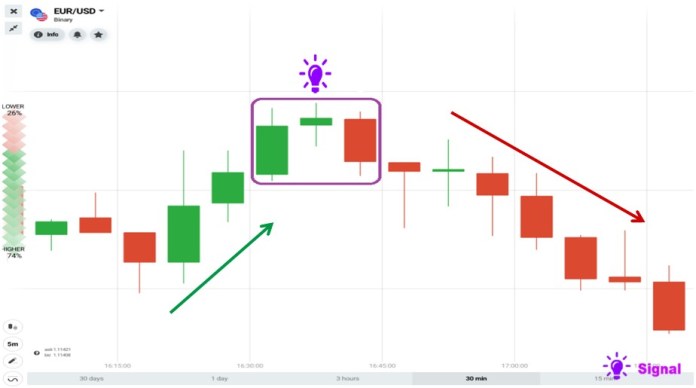 There are 3 candlesticks in Evening Star pattern including:
• 1st candlestick is a bullish candlestick (green).
• 2nd candlestick is a small candle, usually a Doji or Spinning candlestick.
• 3rd candlestick has to be a bearish one. Its body length has to be at least 50% of the 1st candlestick's body length.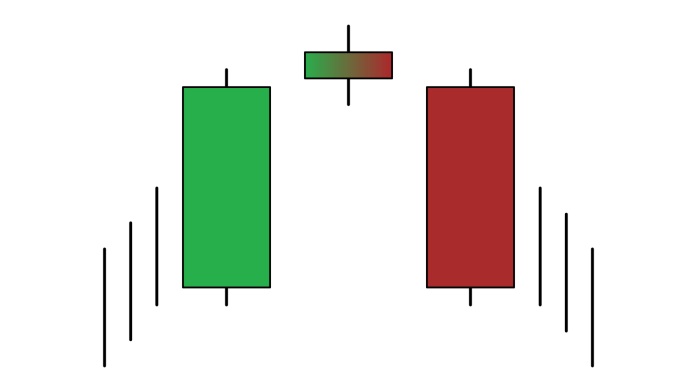 How to trade with Evening Star pattern in IQ Option
Evening Star is a reversal pattern that signifies a reversal of the trend from upward to downward. Therefore, the most suitable strategy for it in IQ Option is to focus on using the pattern and other reversal indicators to find suitable points to buy LOWER options.
Choose 5-minute Japanese candlestick chart in IQ Option. After that, choose the expiration time from 15 minutes.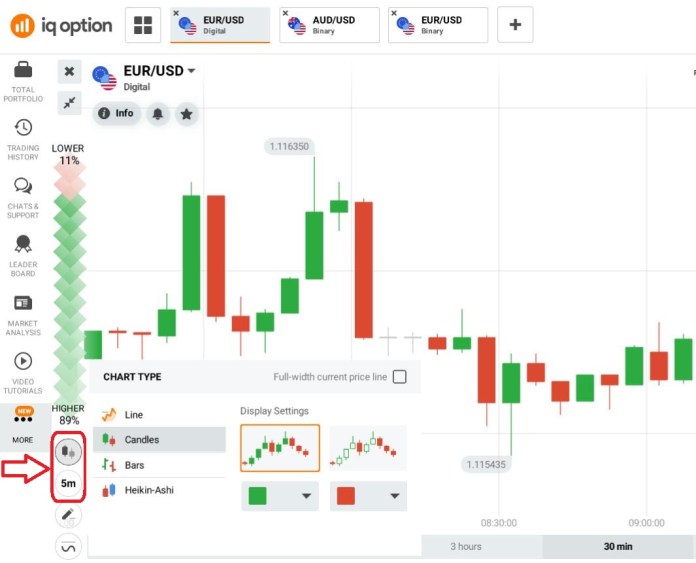 Evening Star + Resistance zone = open LOWER options
Explanation: When the price reaches the resistance zone, there's a high probability that it will reverse from an upward trend to a downward trend. When we use this indication with Evening Star candlestick pattern as a trading signal, we can open a LOWER option.
For example, EUR/USD currency pair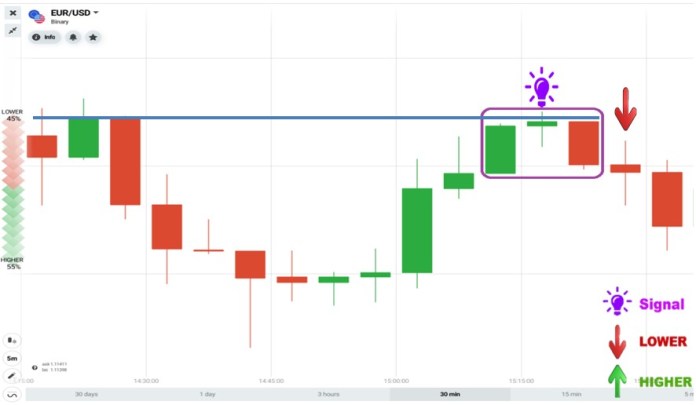 Evening Star pattern +

RSI

in the overbought zone= open LOWER options
Explanation: When RSI cuts 70 (Overbought zone) from above 70, the price tends to fall. When we see this indication and use Evening Star as a trading signal, we can open LOWER options.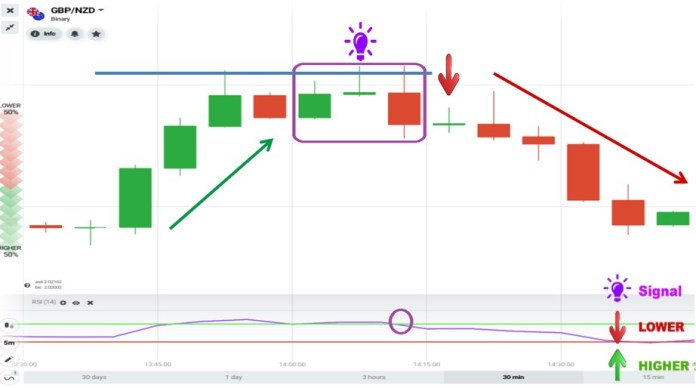 Some notes when using Evening Star for trading in IQ Option
Japanese candlestick chart time period should be from 5 minutes. The longer the time of the candlestick is, the more precise the chart becomes.
Do not trade when Evening Star pattern does not completely appear. When it appears, trade without caring about the candlestick colors.
Trade when all the requirements met. Do not care about the pair of currency.
You can experience trading in IQ Option with a Demo account by clicking the below button. I wish you success!

Indonesia

Português

Tiếng Việt